Ultimate image quality
SIGMA's First F1.2 maximum aperture, large-diameter prime lens
High operability that supports various shooting situations in both still and video
Dust- and splash-proof structure
Aperture ring with de-click function
Rounded 11-blades diaphragm
Fast AF with full-time manual focus
Compatible with lens aberration correction

In Stock
Bringing the "pursuit of ultimate image quality" to the next level with an F1.2 Art line lens for mirrorless cameras
First wide-angle AF lens with F1.2 maximum aperture for the full-frame Sony E-mount and L-Mount system. This lens enables a creation of artwork with astounding resolution and large bokeh effects, such as portraits that make use of a shallow depth of field. It brings the development concept of the Art line "pursuit of ultimate image quality" to the next level. While utilizing optical correction function inside the camera, aberrations that are difficult to post-process are thoroughly corrected thanks to the optical design and it thereby enhances resolution.
Key Features:
Newly developed high-performance lens series for full-frame mirrorless cameras
With mirrorless cameras emerging at an accelerated pace, expectations towards lenses suited for high-performance full-frame mirrorless cameras are growing. Unfortunately, many photographers may feel that they have little choices for mirrorless lens systems in terms of performance, size, extensive lineup, and due to the burden of having to use multiple systems. SIGMA has thus developed and proposes this new full-frame mirrorless lens series as the optimal solution to this challenge.
SIGMA will develop interchangeable lenses with unprecedented specifications and performance by designs that benefit from the short flange focal length feature of mirrorless cameras while retaining the concepts of "Contemporary," "Art," and "Sports." We will announce three models as the first lenses from this series.
2. SIGMA's First F1.2 maximum aperture, large-diameter prime lens
The "Art line in the age of mirrorless cameras" pursues ultimate performance as a large-diameter lens with a focal length of 35mm and also achieves a maximum aperture of F1.2. Three SLD glass elements and three aspherical lenses including a double-sided aspherical lens are optimally arranged in a lens construction of 17 elements in 12 groups. In addition to the optical design that makes use of the characteristic of the short flange focal length, it effectively takes advantage of the correction function inside the camera to correct distortion and peripheral illumination. Various aberrations that are difficult to correct by post-processing, such as sagittal coma flare, are thoroughly corrected by the compilation of the optical design technologies that SIGMA has cultivated, achieving an overwhelming resolution that can resolve over 50 million pixels.
3. High operability that supports various shooting situations in both still and video
In autofocus photography, comfortable shooting for a F1.2 large-diameter lens is achieved by the large Hyper Sonic Motor (HSM) that gets desired torque required to drive the focus lens group. In manual focus photography, the focus ring driven by the focus-by-wire system with the optimized torque setting responds to fine operations of the photographer. The aperture ring is also mounted with a de-click function for removing clicks, enabling seamless operations that are especially useful during video shooting.
4. Substantial functions enable user confidence, even in tough environments
The AFL button which can be assigned with various functions widens the range of operations available on the lens. Furthermore, the lens features a dust- and splash-proof structure, along with a water- and oil-repellent coating on the frontmost surface of the lens, which further supports shooting in various environments.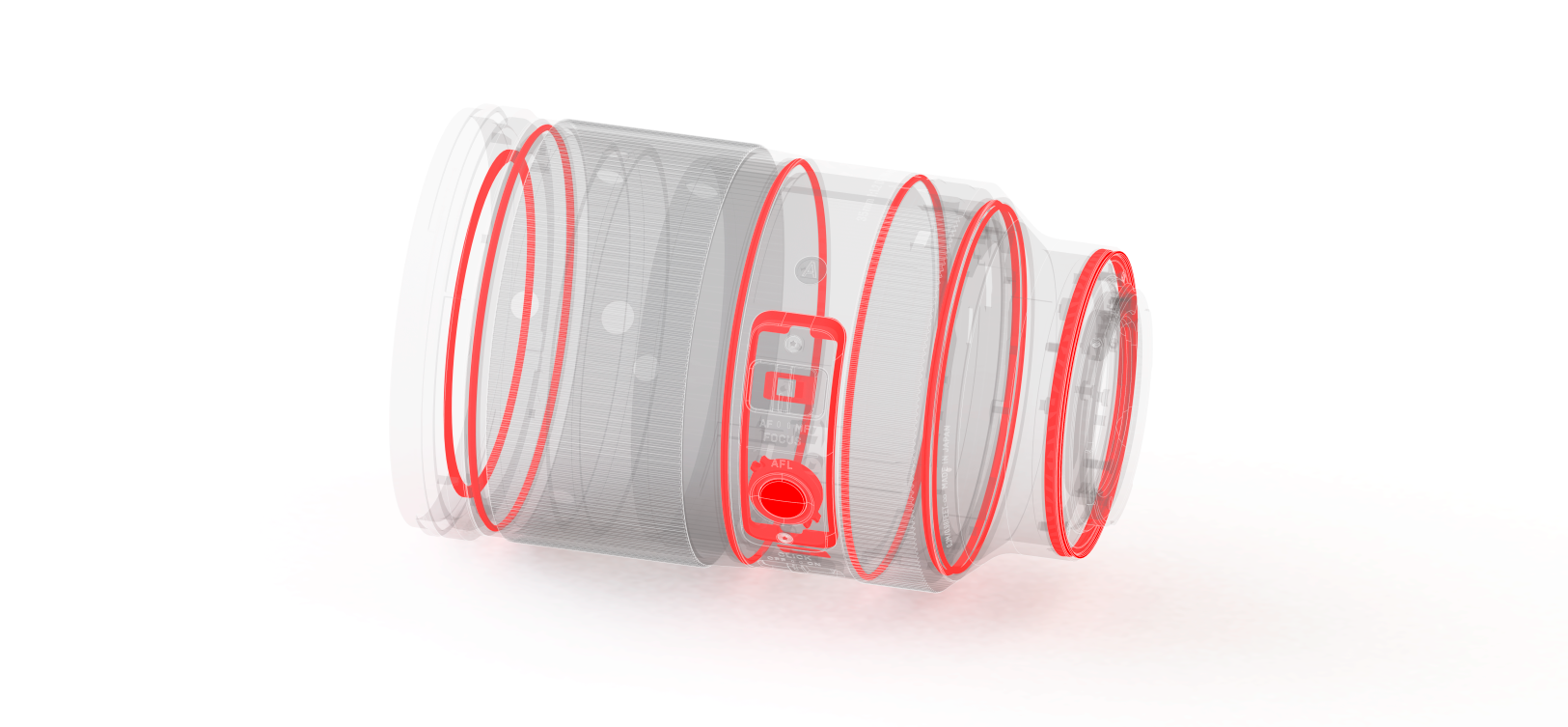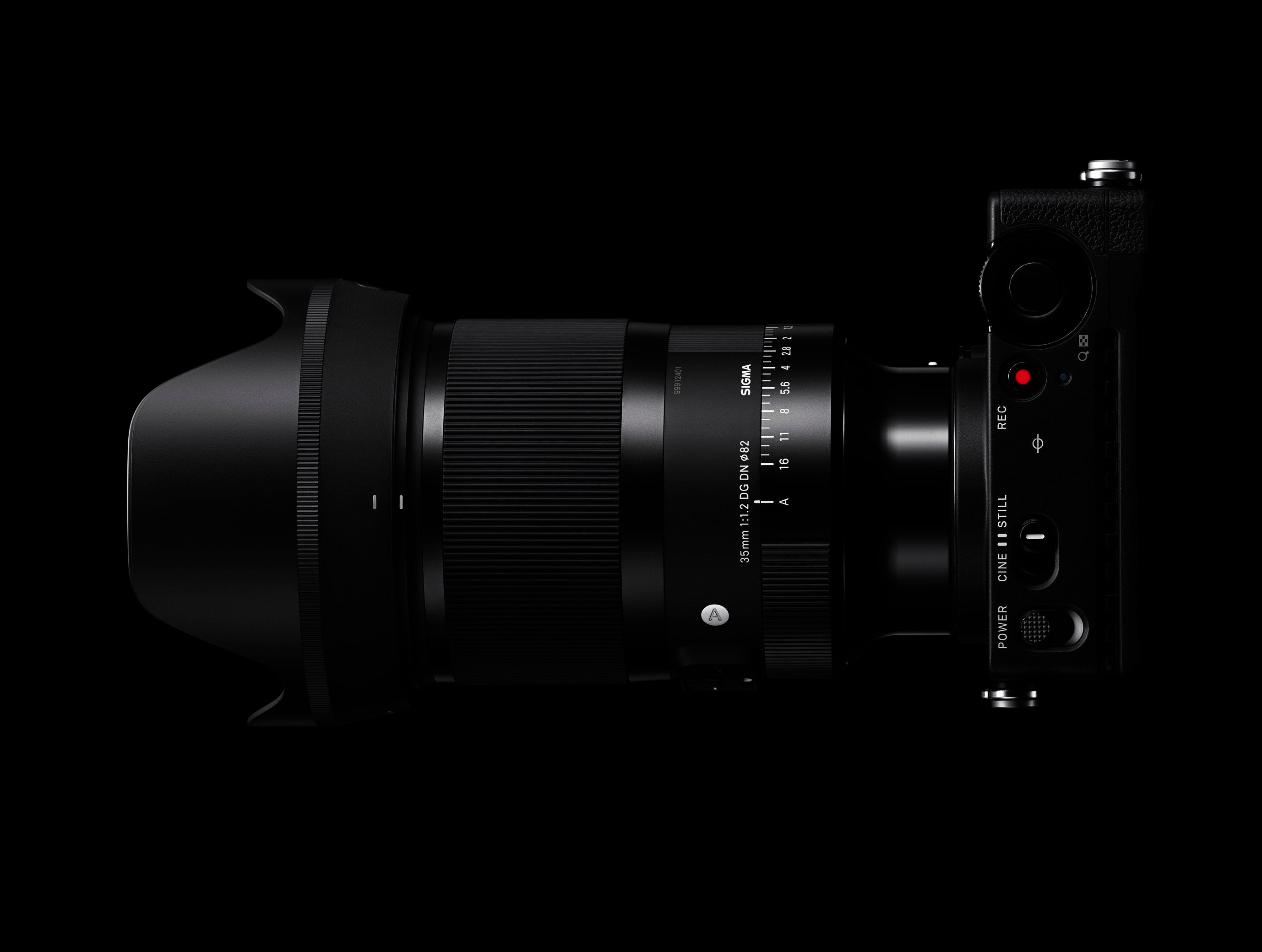 Specifications
More Information
Product Lines
Art
Construction
17 Elements in 12 Groups
Lens Type
Wide Angle
Sensor Size
Full Frame
Angle of view
63.4º
Number of diaphragm blades
11 (Rounded Diaphragm)
Minimum aperture
F16
Minimum focusing distance
30 cm
Maximum magnification ratio
1:5.1
Dimensions (diameter x length)

⌀ 87.88 mm x 136.2 mm
⌀ 87.88 mm x 138.2 mm

Weight (g)
Filter diameter
82mm
Edition number
A019
Supplied Accessories
Lens Hood with Lock LH878-02, Front cap LCF-82mm III, Rear Cap LCR II, Case LS-240SEL
Accessories
WR Ceramic Protector Filter 82mm, WR Protector Filter 82mm, WR C-PL Filter 82mm, USB-dock UD-11 (L-mount only)
EAN-code
* All figures calculated by L-Mount.  
** The L-Mount Trademark is a registered Trademark of Leica Camera AG.
About Product Name: Product name includes "DG" when the lens is designed to deliver the ultimate in performance on cameras with full-frame sensors, and "DN" when the lens design is optimized for mirrorless cameras with the short flange focal length.
Lens Construction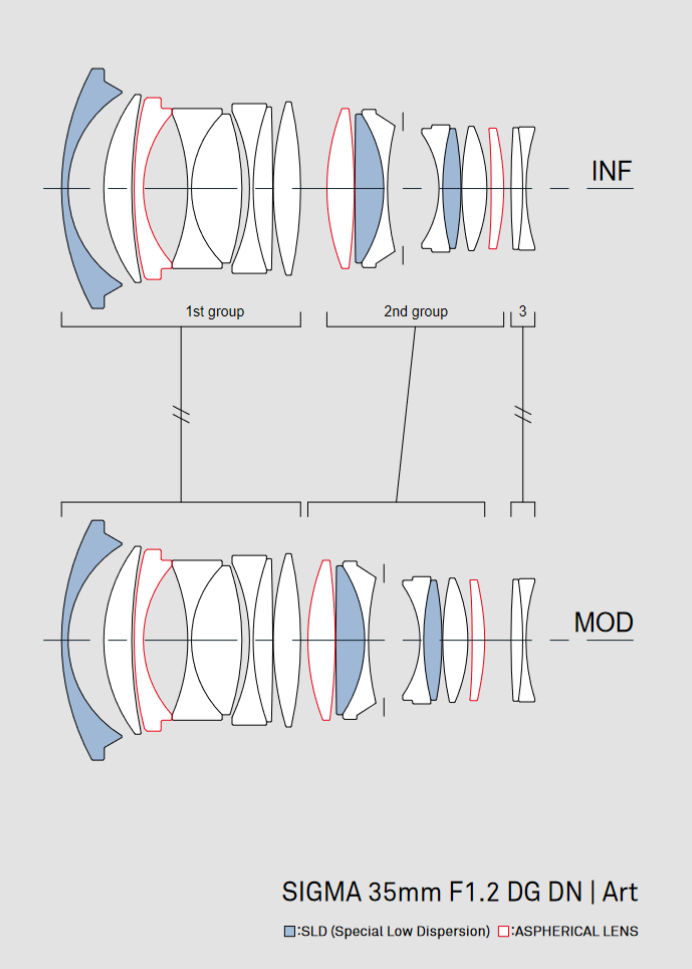 Geometrical MTF Chart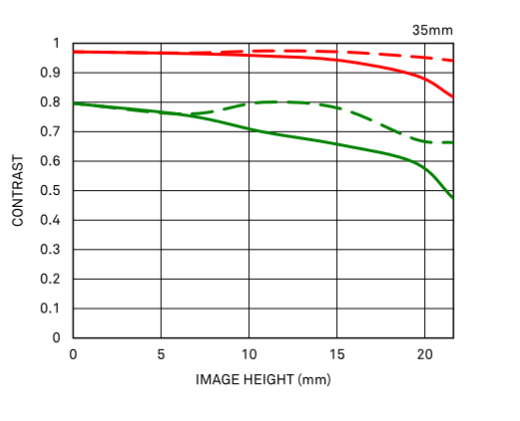 Diffraction MTF Chart