Meet SIGMA
Episode 2 - Aizu Factory Metal Processing Manager: Neotaka Saze
Meet the people at SIGMA's factory in Japan: Aizu Factory Metal Processing Manager - Neotaka Saze
- SIGMA Global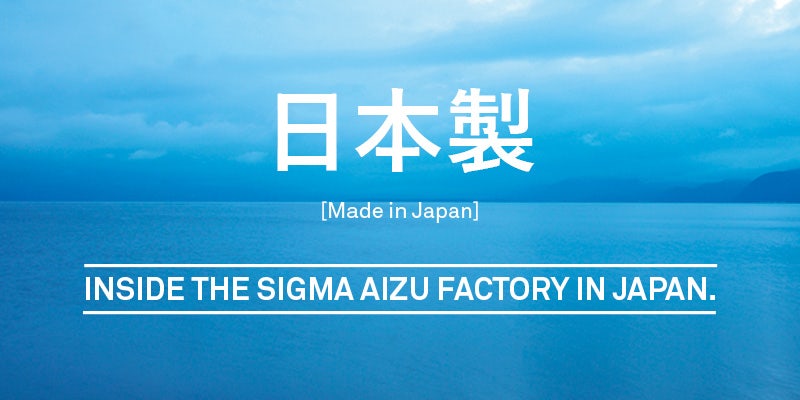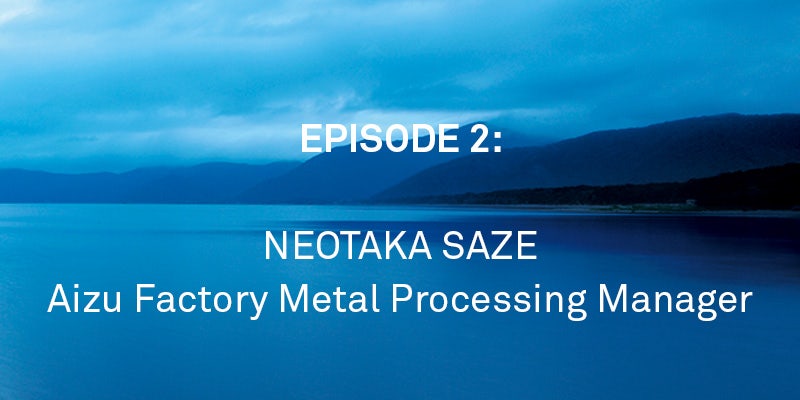 ---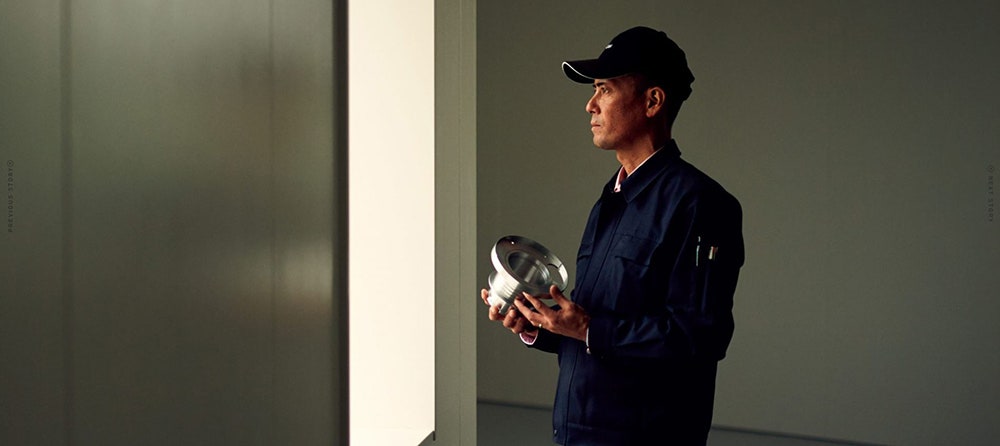 Truth be told, there was a time I lived 500m along the way from the Aizu factory. You could say I am a born and bred local who commuted to the factory even before I started working there. I joined SIGMA because it was the local company and my father also worked for SIGMA at one point.

My whole career at SIGMA has been in the metal processing division. Having said that, I reckon my true calling came in 2005. When one day, compound machines were introduced to SIGMA, which at the time did not have one in its possession. And yet, since it was my first machine, there was nothing I could do but teach myself to learn the operation of it. It was from there, not exactly the excitement of being able to make things, but more the feeling of joy that opened up from one's own efforts. It was an enjoyable time as far as I can remember, and it felt like I was absent from the company for the best part of the year. That feeling has remained a big problem to this day (laughs).

With little steps, day by day, to bring the world's best from Bandai

You know, Aizu people are stubborn. Even I am pretty much the kind who does not like to lose, so I definitely do not want to lose in the precision stakes to competitors' products. Though I leave it to the more junior staff to do the work in the factory at the moment, I do not breathe down their neck. I do not want to make other people do what I did not like to do when I was younger. Of course, I give advice or make minor adjustments but I do not say anything when it comes to the basics. It may not contribute to future profits (laughs), but I want that experience to be an encouragement for them in the future.

Our goal is to bring the world's best quality from our small town of Bandai. But, without looking too far into the future, it is best to plug away every day at something, however seemingly insignificant that work may be. Without returning to the past, but looking ahead, striving day by day, little by little to surely get closer to our goal. Craftsmanship truly is a profound thing. It can be likened to a 100 meters sprint where the world record (precision) is improved only in minor increments. This is why I find my work to be enjoyable.

Do I come in on weekends? Of course I am not giving up my weekends. I am a softball coach during the summer and winter is fishing for smelt in Bandai. I apologize to the managers I pass on my work to.
Neotaka Saze
Aizu Factory Metal Processing Manager

Born in Bandai, Yama District, Fukushima Prefecture in 1973. Entered SIGMA in 1992 where he was assigned to the metal processing division. Has since worked in operation management of lathe, machining etc. before moving to his current position in 2014.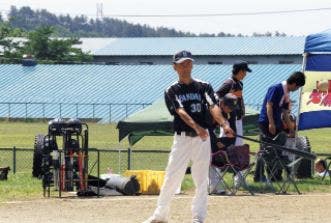 Working up a sweat as a little league softball coach during summer weekends.
"- He has such a presence here that he is the go-to person for anything to do with metal processing. He is keen in the encouragement of nurturing future talent here, such as assigning them to the Cine lens production team, or having a hexagonal desk to promote active discussion between members. His current involvement in alumite and plating as well as the setting up of a new factory means we are relying on him more and more.", Koshiro Watabe, Aizu Factory Administrative Manager