CRAFTSMANSHIP
There is a reason why SIGMA continues to insist on the very highest quality in its product manufacturing - our love of photography is second to none.

We deeply appreciate the photographer's desire to record and express - the passion of the photographer. We understand the need to capture the moment that gives rise to a unique work of art. Our endless passion for photography spurs us on to the kind of technical innovation that raises picture quality and performance, and it keeps us looking for new ways to facilitate artistic expression.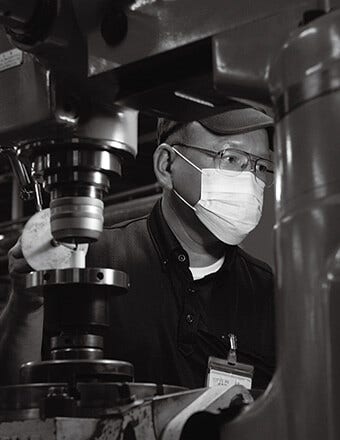 A production system that delivers greater design freedom and higher product quality
At SIGMA, problems to be solved and improvements to be made in each manufacturing process are shared and discussed in our on-site decision-making system. This well-established and self-sustaining communication framework enables feedback to be passed up and down the production chain.

Being a relatively small company, SIGMA applies strengths of flexibility and speed in manufacturing products of high quality and high added value. Amassing and sharing expertise in this way on a daily basis also enables us to maintain a positive feedback loop that promotes innovative product design, production efficiency, and productivity.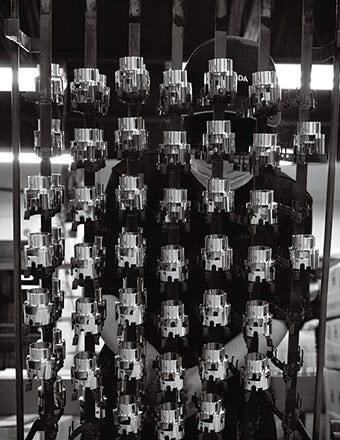 At our Aizu factory, integrated production embraces everything from molds to parts
SIGMA's ability to coordinate things smoothly on the spot is largely thanks to our unique, vertically integrated production system. Apart from a handful of processes, everything is done in-house. This includes grinding lenses, molding plastic parts, painting, mounting substrates, assembly, manufacturing screws and other parts, and machining molds. All our interchangeable lenses, cameras and strobes are also produced at our Aizu factory in Japan with this integrated system. With production lines that can be flexibly realigned according to a meticulous production plan and easily accomodate high-mix small-lot production, the manufacturing that takes place at Aizu is SIGMA's greatest asset.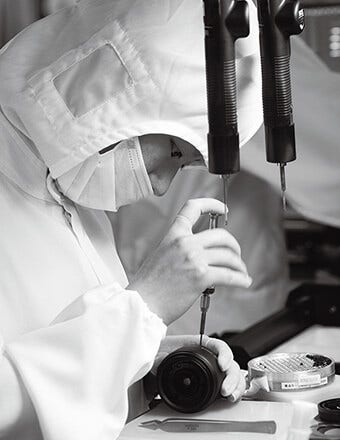 SIGMA: a significant market presence with a social conscience
The history of our Aizu factory in Japan, our sole production base, is also the history of SIGMA itself. From the moment we first conceived the idea of setting up a factory in Aizu, we have aimed to grow and develop as a member of the local community. We believe that when a company sets up a business base, it has an economic and cultural responsibility to the local community from that time onward. The global market may be the principal focus of our business, but our attention to responsibility begins at home.