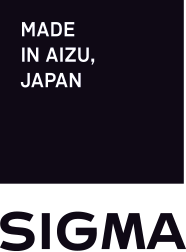 Japan is a beautiful country, the land of the rising sun, famous for creating the world´s leading electronics. Snow-covered mountains and beautiful cherry blossoms. Cutting-edge technology and the Electric City. Mouth-watering food, sushi and ramen. And of course, SIGMA - 100% Made in Aizu, Japan.

Since SIGMA was founded in Japan in September 1961, our focus and efforts have been on creating tools for photography. Photography is all we do. And it's all we've done. It is something we are truly passionate about, and the most fulfilling mission we can imagine, being a part of capturing your special moments.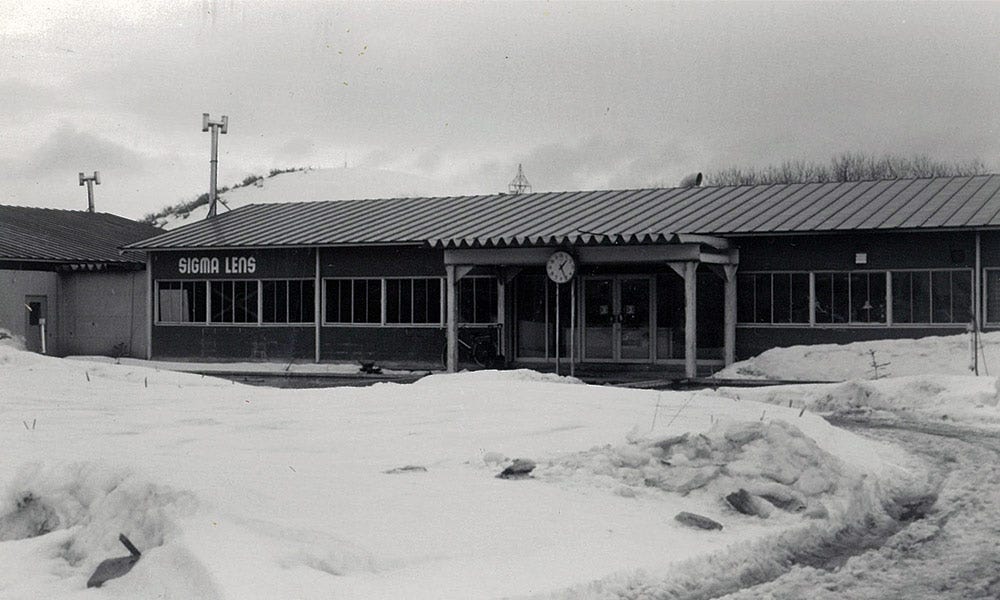 First phase of the Aizu factory construction in 1973.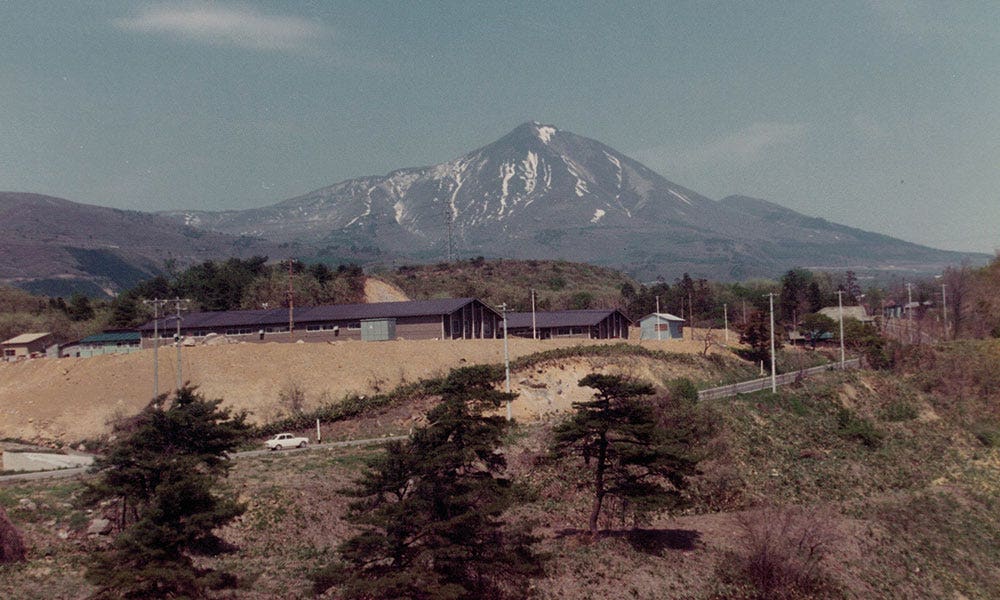 The Aizu factory at the time of its establishment in 1974.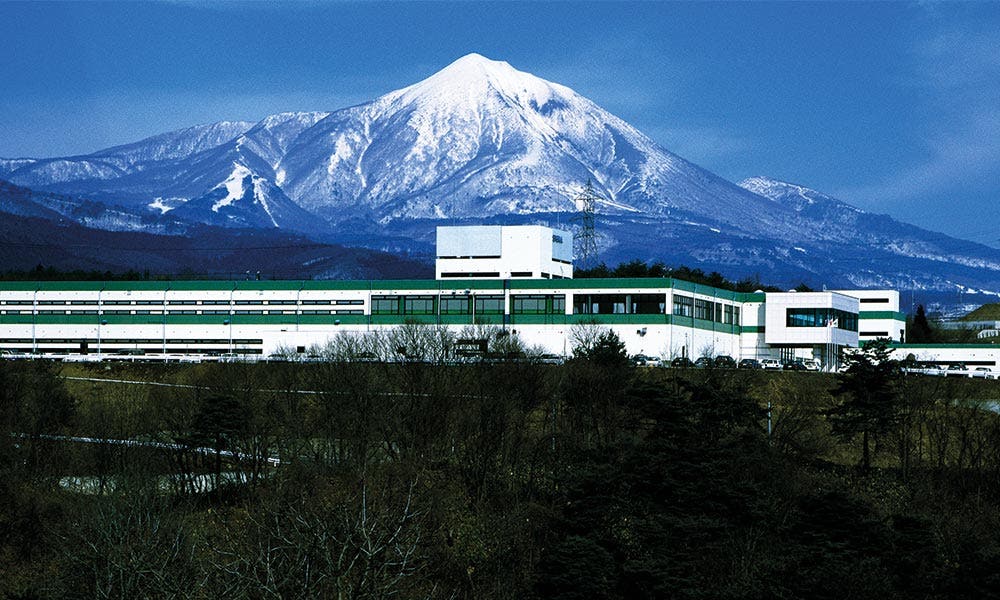 The Aizu factory completed in 1993.
---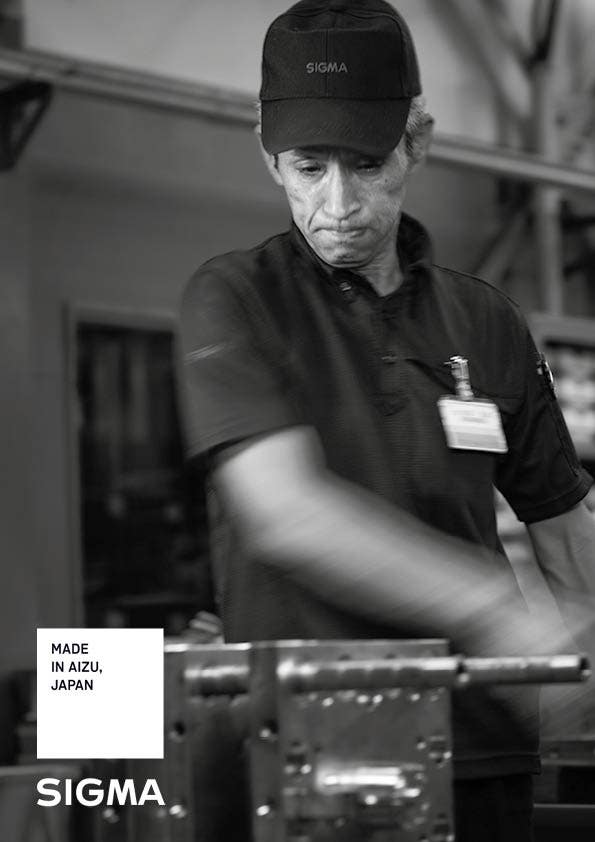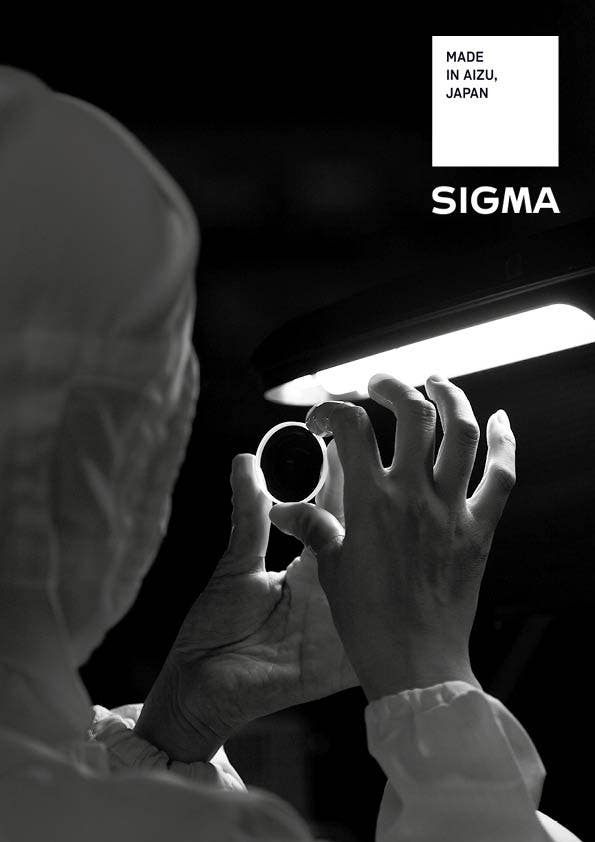 100% Made in Aizu, Japan

Before our lenses and cameras end up at your home, for you to explore your creativity with, all SIGMA producs are carefully developed and manufactured in Japan. We are incredibly proud to say that 100% of our products are, and have been since the start, manufactured at one single factory in Japan, in the beautiful region of Aizu. This ensures total control of the production system, and enables an exceptional level of manufacturing technology and quality control. With the production concentrated to one factory, we are also able to keep the number of extra transportations limited.

SIGMA's production system is completely based in Japan with a compact supply chain. We strongly believe that a system like this, concentrated within one country and one single factory instead of sourcing the cheapest parts from around the world, is an essential factor for creating unique and high-quality products. The direct, face-to-face communication made possible by having our manufacturing site, our head office and our supply chain all based in Japan also enables a speedy and meticulous product development.

We believe this to be one or our greatest assets, and that is why we are extra proud to be 100% Made in Aizu, Japan.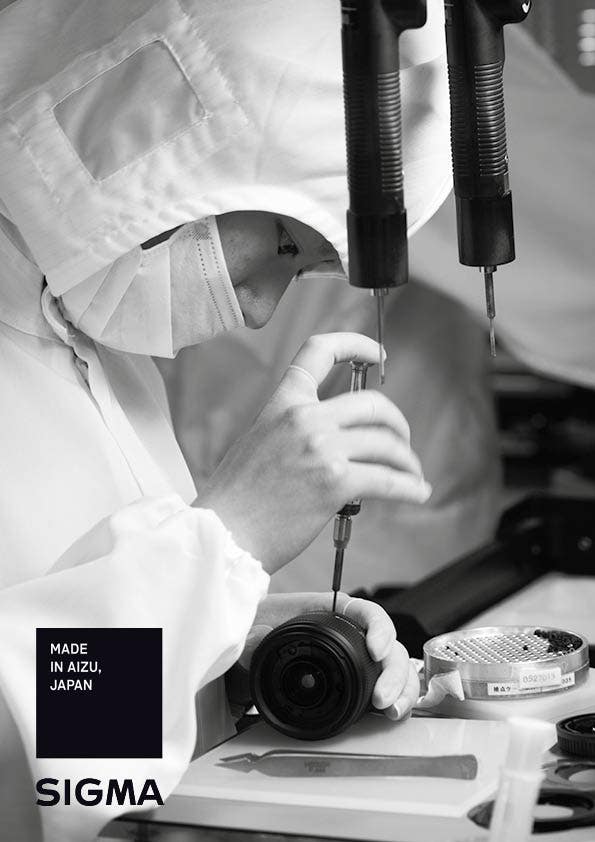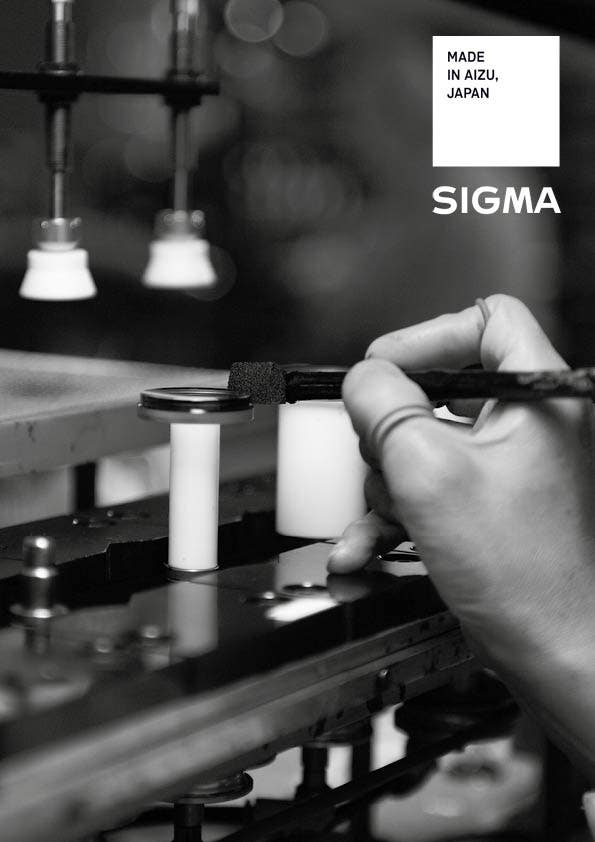 Ensuring quality and performance that surpass expectations

At SIGMA, we insist on the highest possible manufacturing quality for each of our products. We want to create our products with quality that lasts. We produce around 500 different lens variations in our factory in Japan, along side other products like our cameras and accessories. This makes a smoothly running production very important. "Like water through a river", like SIGMA's original founder Mr Michihiro Yamaki always said when visiting the factory in Aizu, Japan.

Our quality control department ensures optimal performance and visual appearance of each of our products. For example, components of our products that cannot satisfyingly be handled by machines, receive their finishing touches by hand, by the people at our factory. Each individual lens that has been shipped since the introduction of SIGMA Global Vision in 2012 has been measured and quality controlled with the A1, SIGMA's very own MTF measuring device. Precise measuring data for each individual lens is stored in our facility in Japan.


---
SIGMA - Made in Japan, Aizu
Meet the people that create our products, the people that use them, and the environments that surround them.
SIGMA - Made in Japan, Aizu Chapter 1
In the pursuit of high-level production quality for every single model, SIGMA manufactures all products in Japan, which is rare for a company nowadays.

Made in Japan Craftsmanship

At our Aizu factory, integrated production embraces everything from molds to parts. Apart from a handful of processes, everything is done in-house. This includes grinding lenses, molding plastic parts, painting, mounting substrates, assembly, manufacturing screws and other parts, and machining molds.

This makes it easier having control of the high-quality production and quickly improve and develop.


---
---