Best Portrait Lens - TIPA Awards 2021 & EISA Awards 2021-2022

The record-high performer
Record-High Optical Performance
Redefining the classic
Lightweight And Compact
Focus Mode Switch, AFL button, Iris Ring Click and lock Switch
Dust and Splash Proof Construction
High-Precision, Durable Brass Bayounet mount
Completely new optical formula with 5 SLD and 1 Aspherical element
Stepping motor optimized for contrast and phase detection autofocus
Available in L-Mount and Sony E-Mount

In Stock
Mark a new chapter of the Art line F1.4 in the mirrorless age.
Large-diameter, unparalleled optical performance, compact and lightweight, and high-speed AF ─ all in your hand.
The 85mm F1.4 DG DN | Art combines a clear and delicate rendering performance, which is requisite for portrait photography, with beautiful, rich bokeh effects only possible with lenses such as a large-diameter F1.4, at a level that will satisfy both professional and advanced amateur photographers. The focal length of 85mm and significant bokeh effect at F1.4 brightness allow the users' subjects to stand out in a complementary fashion, which is one of the essences of taking portrait photography, so users can enjoy it to the fullest.
In addition to the fast and consistent AF response, the mirrorless-exclusive design of the 85mm F1.4 DG DN | Art has realized a lightweight and compact lens body that defies convention. And its small body is packed with a range of functionalities, including a dust- and splash-proof structure, supported by an excellent build quality.
The 85mm F1.4 DG DN | Art is SIGMA's new "ultimate portrait lens" for the mirrorless age. And with it, SIGMA proposes a whole new world of possibilities provided by this "85mm F1.4 lens for everyday use," thanks to the unprecedented level of portability, free from size- or weight-related limitations.


The record-high performance worthy of the name of 85mm F1.4 | Art
85mm F1.4 is a specification almost synonymous with a portrait lens. With the Art line lenses, SIGMA pursues the highest optical performance possible and has devoted the latest optical design technologies, as well as the production technologies of the Aizu factory, SIGMA's only production site, to the development of these lenses. The result is a detailed image critical for portrait photography that is achieved at a level that will satisfy both professional and advanced amateur photographers.
In addition to five SLD (Special Low Dispersion) elements and one aspherical lens, the 85mm F1.4 DG DN | Art has incorporated the latest high refractive index glass, which works to thoroughly correct aberrations that cannot be handled by the correction functionality on the camera side. With a particular emphasis given to the correction of axial chromatic aberration, users will enjoy sharp images with no color bleeding, all the way up to the maximum aperture of F1.4.
The high resolving power that covers the entire image from the center to the edges ensures sharpness of the area in focus, and coupled with the significant bokeh effect produced by the F-value of 1.4 brings out the users' subject in an evocative way.
The numerous rounds of ray-trace simulation, as well as repeated real-world testing, have given the 85mm F1.4 DG DN | Art its ability to minimize ghosting, ensuring clear, sharp images even when shooting in backlit conditions.
With the ability to shoot from the maximum aperture of F1.4 without worrying about image quality, users can focus on the camera operations to realize their artistic expressions, such as the adjustment of exposure and depth of field. This new lens indeed delivers a level of optical performance truly worthy of the name of 85mm F1.4 Art.
Lightweight & compact - A new perception of F1.4
The 85mm F1.4 DG DN | Art weighs 630g/ 22.2oz., with a filter size of 77mm and a body length of 94.1mm/ 3.7in.*. Designed exclusively for mirrorless cameras, it has a "large lens diameter and superb optical performance" and "a lightweight and compact body," a combination which has long been difficult to achieve.
The AF motor system employs a stepping motor which is optimized for both phase detection AF and contrast AF. Not only does this provide a smooth shooting experience only possible with a mirrorless camera, such as face/eye detection AF, but it has also made the lens body itself much smaller, as the focus lens has been made small to better suit a stepping motor. Furthermore, by making the most of the in-camera aberration correction functionalities, SIGMA was able to concentrate on the correction of aberration that could be handled by the optical system alone, which further contributed to making the lens smaller in size.
With such a lightweight and small body, users can now take out a large-diameter 85mm F1.4 lens for an everyday use such as taking snapshots. The 85mm F1.4 DG DN | Art invites users to enjoy photography in an unconventional way.
* For L-mount.
A full range of functionalities and an excellent build quality
This compact lens is packed with a range of functionalities that will satisfy both professional and advanced amateur photographers.
The 85mm F1.4 DG DN | Art has newly introduced an "Iris ring lock switch." This prevents from unintended movement of the iris ring during shooting, allowing users to devote their attention to the creation of their image. The "Focus Mode Switch" on the lens body and the "AFL button*" that allows various functions to be assigned from a camera body will also assist users' shooting.
In addition to the dust- and splash-proof structure, the lens uses materials such as aluminum and TSC (Thermally Stable Composite) where they are best suited, achieving a level of build quality that is worthy of the Art line. In addition to the durability of the body, the lens pursues quality in terms of how users "feel" as well, such as the smooth motion in which each ring or switch works, and the precise hand feeling. The 85mm F1.4 DG DN | Art helps ensure users a smooth shooting experience in every condition.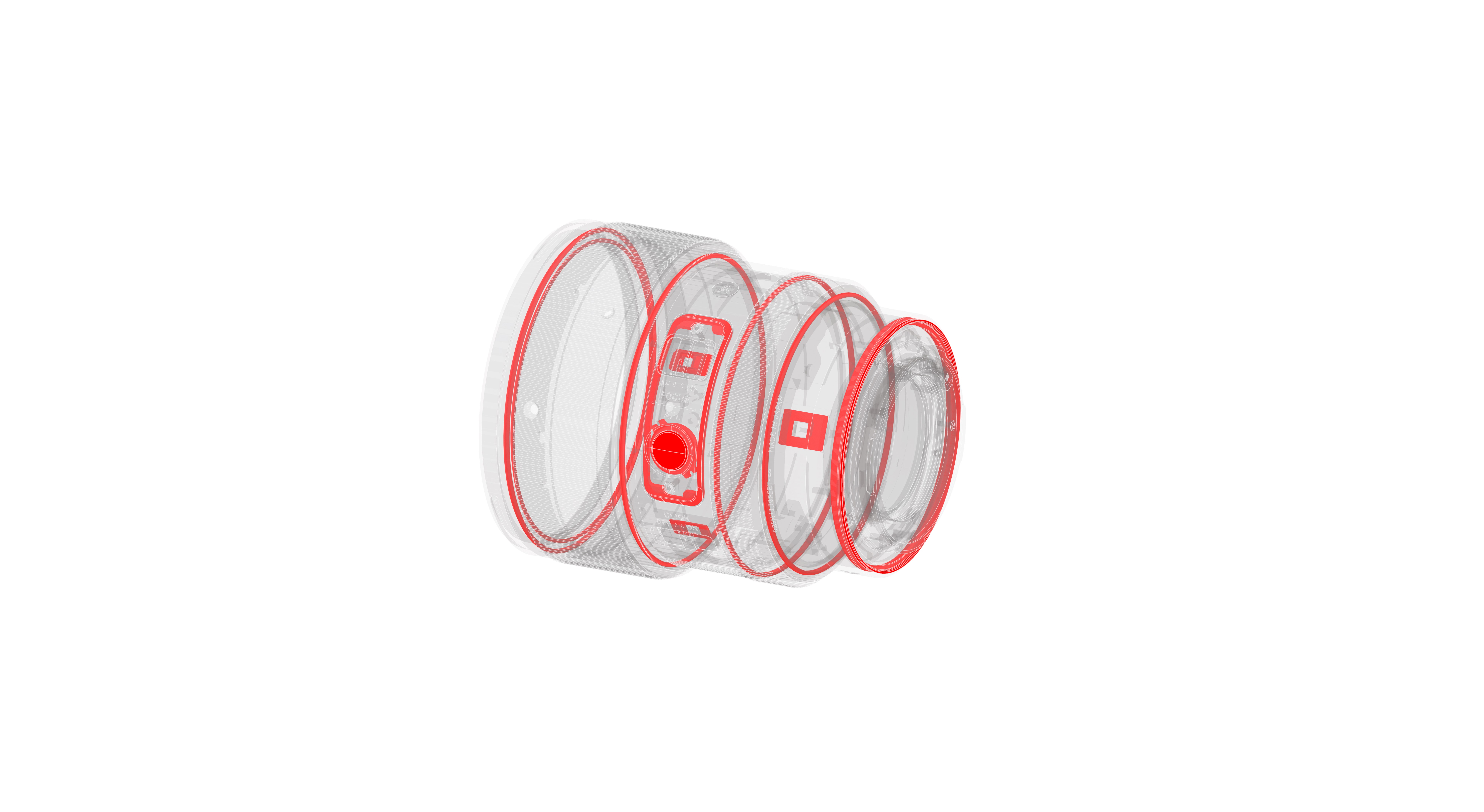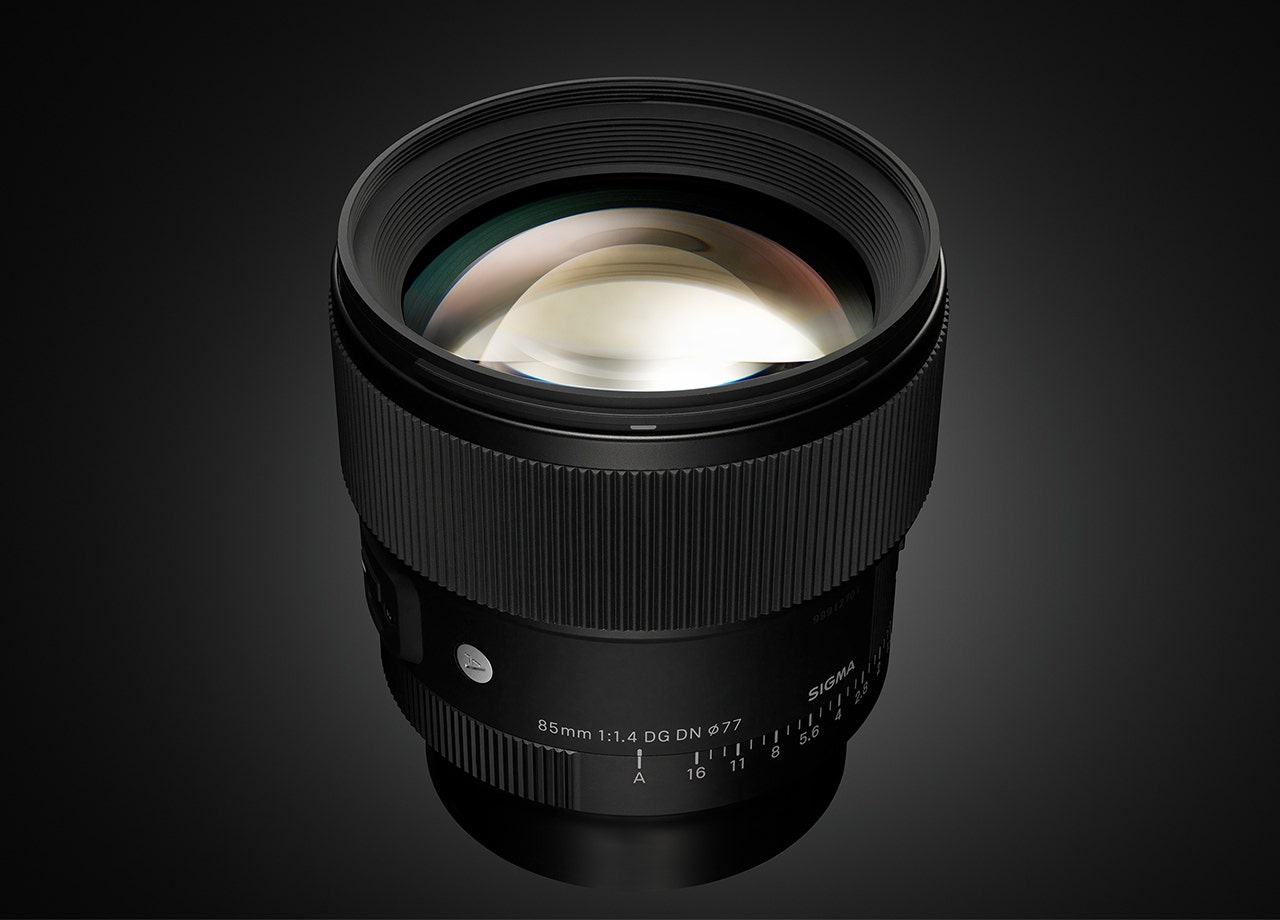 Specifications
More Information
Product Lines
Art
Construction
15 Elements in 11 Groups
Lens Type
Telephoto
Sensor Size
Full Frame
Angle of view
28.6º
Number of diaphragm blades
11 (Rounded Diaphragm)
Minimum aperture
F16
Minimum focusing distance
85 cm
Maximum magnification ratio
1:8.4
Dimensions (diameter x length)

⌀ 82.8 mm x 94.1 mm
⌀ 82.8 mm x 96.1 mm

Weight (g)
Filter diameter
77 cm
Edition number
A020
Supplied Accessories
Lens Hood LH828-02, Front Cap LCF-77mm III, Rear cap LCR II, Case LS-340L
Accessories
WR Ceramic Protektor Filter 77mm, WR Protector Filter 77mm, C-PL Filter 77mm, USB-dock UD-11 (L-mount only)
EAN-code
* All figures calculated by L-Mount. Note: The L-Mount Trademark is a registered Trademark of Leica Camera AG. About Product Name: Product name includes "DG" when the lens is designed to deliver the ultimate in performance on cameras with full-frame sensors, and "DN" when the lens design is optimized for mirrorless cameras with the short flange focal length.
Lens Construction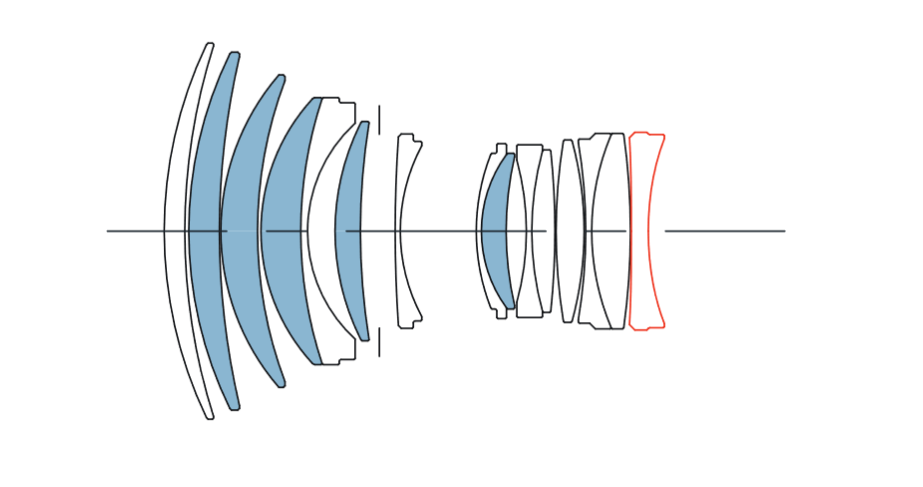 Geometrical MTF Chart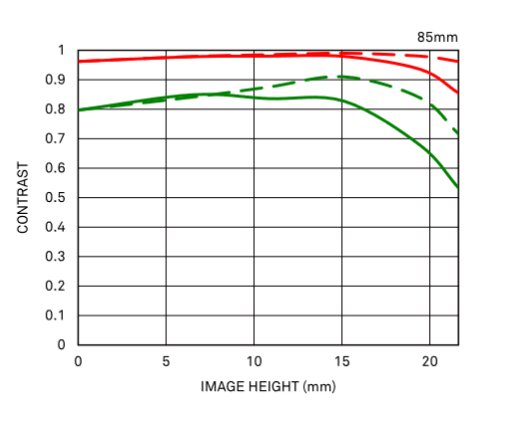 Diffraction MTF Chart