Inspiration
I express my tastes in design and ergonomics.
I express my tastes in design and ergonomics: SIGMA 90mm F2.8 DG DN | Contemporary
- Alexandre Souêtre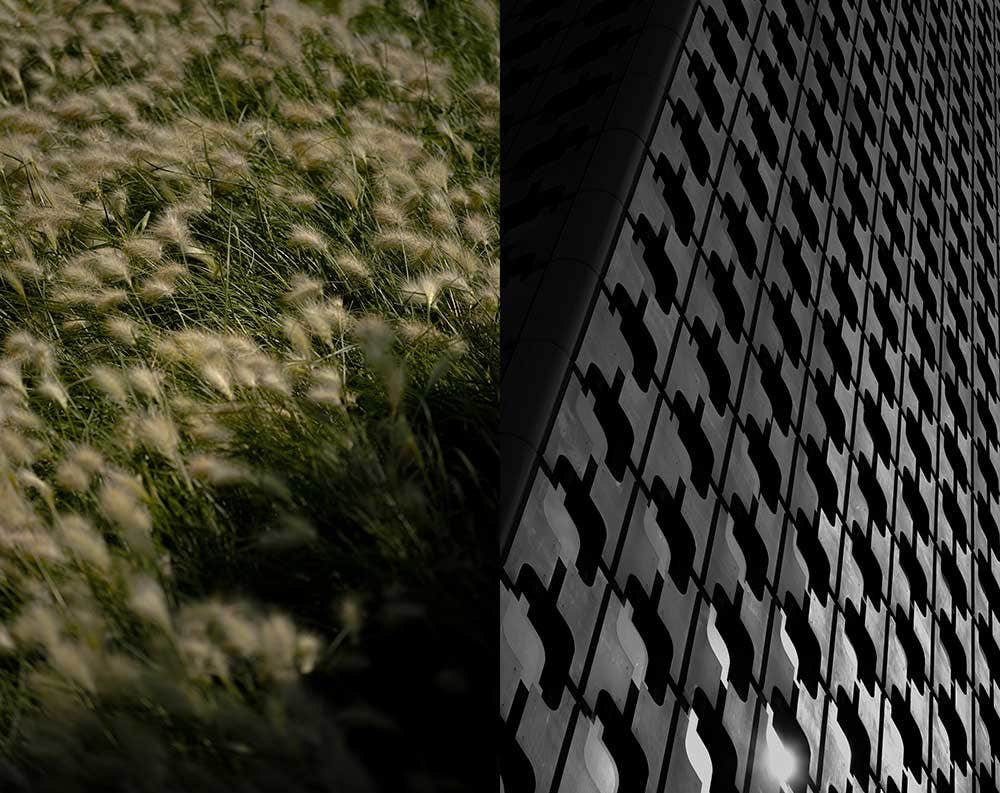 What is crucial to you in choosing things that you would like to use in general?
When it comes to choosing objects that I use/interact with, I tend to focus on the ideal point somewhere between form and function. In the case of photography specifically, while I always focus on the delivered results and the quality of the product first and foremost, its aesthetic form remains important.

An object such as a camera or camera equipment will be in my hands for the majority of my working hours, and so the object becomes a part of my ritual and my process. I like tools, and specifically, pretty tools. A camera can be a powerful tool in expressing oneself, as well as in expressing one's tastes in design and ergonomics.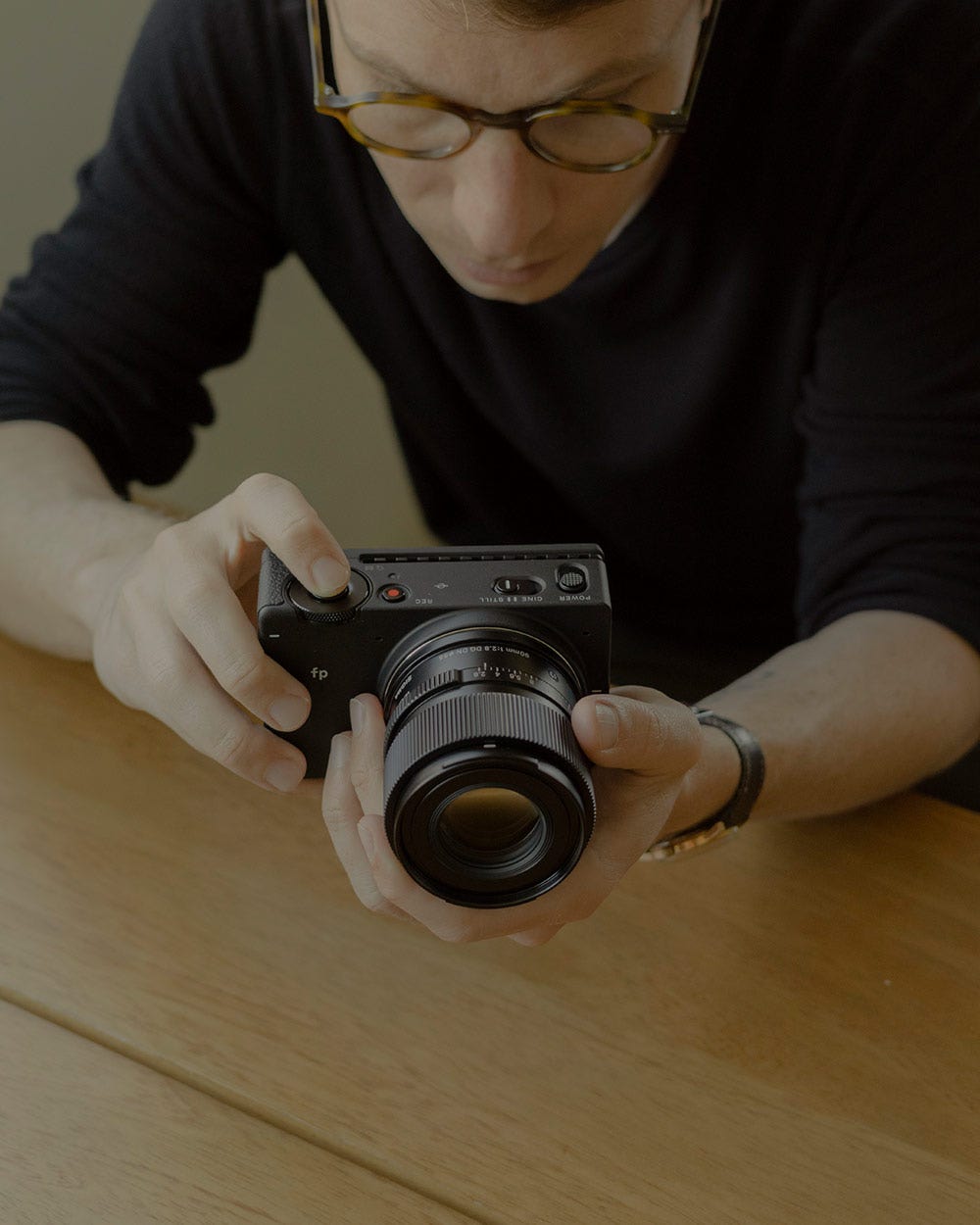 When it comes to photography, what is essential in equipment that realizes your idea?
When it comes to photography, if a piece of equipment feels like an ally in expressing my ideas, it then becomes essential. While it is hard for me to predict how much I will rely on a camera or a lens until I get to use it, the attachment to the equipment is usually instantaneous upon shooting the first few photos.

I find myself choosing my lenses based on previous photos I have shot with them, how they made me feel, how they made others feel, and how well I was able to capture my subject.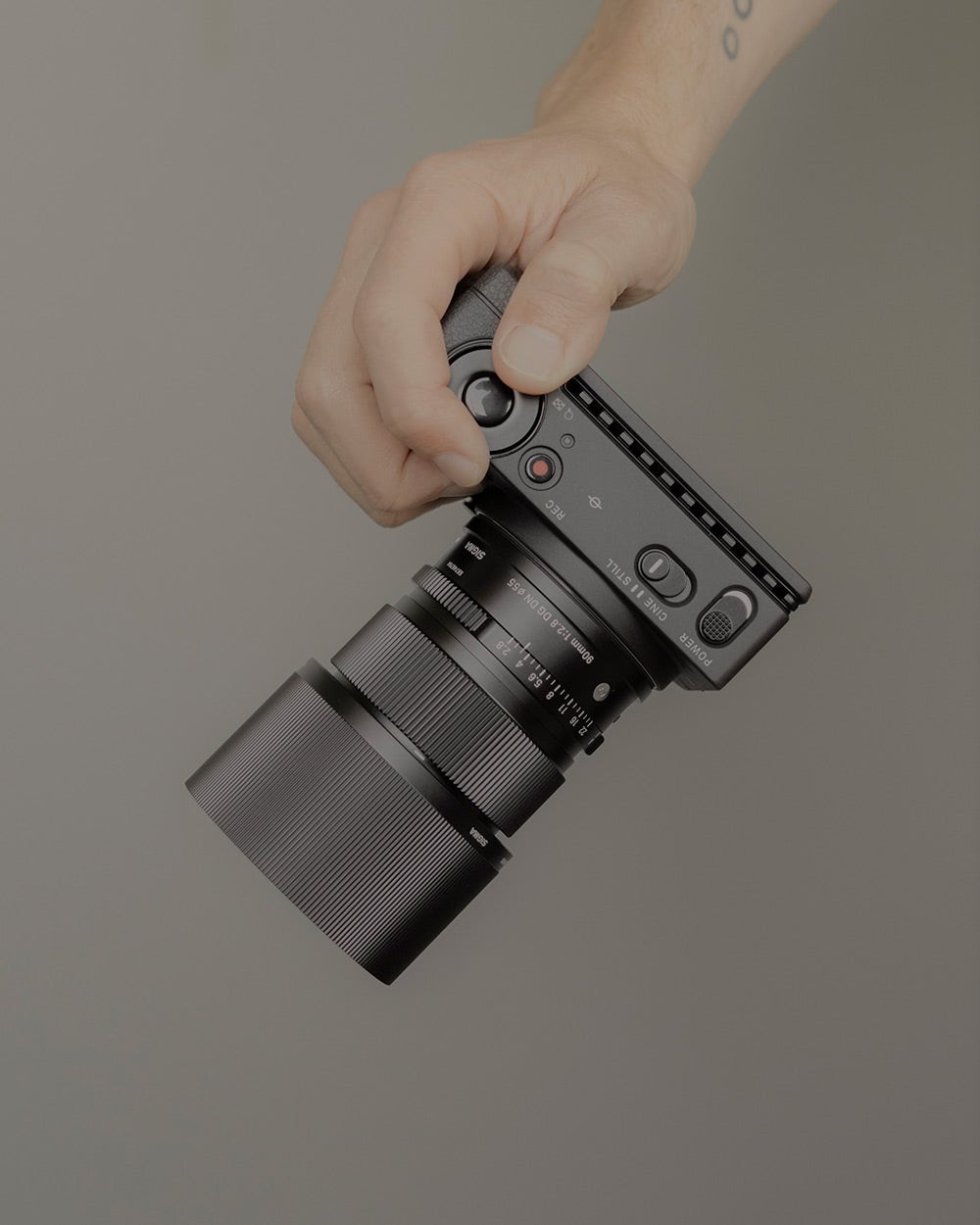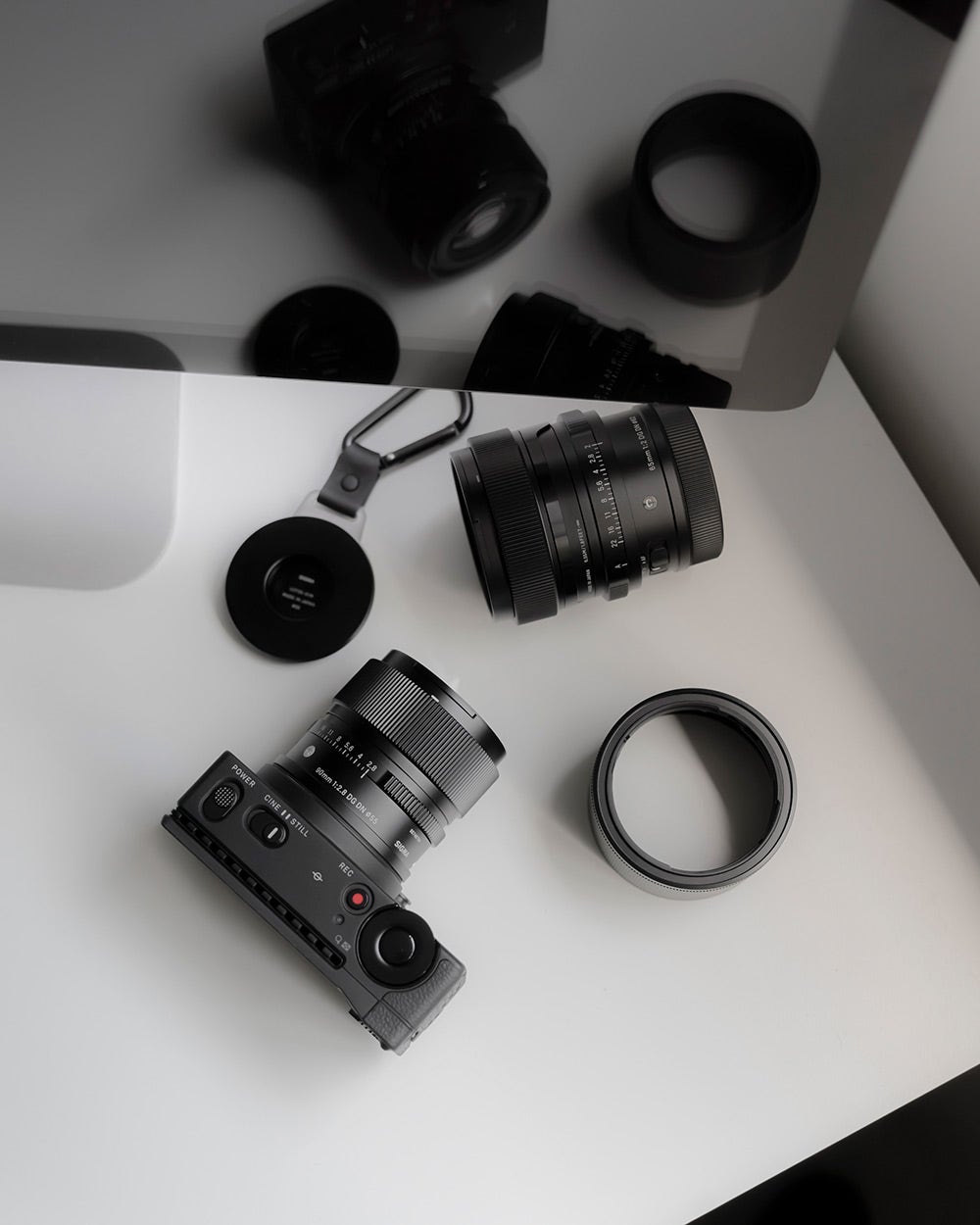 What is your impression of the new SIGMA I series lenses, in particular the 90mm F2.8 DG DN | Contemporary?
Although I tend to gravitate towards wide lenses (such as a 45mm), the SIGMA 90mm F2.8 DG DN | Contemporary instantly became a favorite. While a wide lens is a key ally in capturing a scene, a place or a context, the focal length of the 90mm allowed me to focus on details, tighter and more intricate vantage points, key features of architecture (which is one of my favorite subjects to capture), and more confidential aspects of a person or object.

The beautiful bokeh pushed me to shoot as fast as F2.8, even in brighter settings, so as to isolate objects and moments.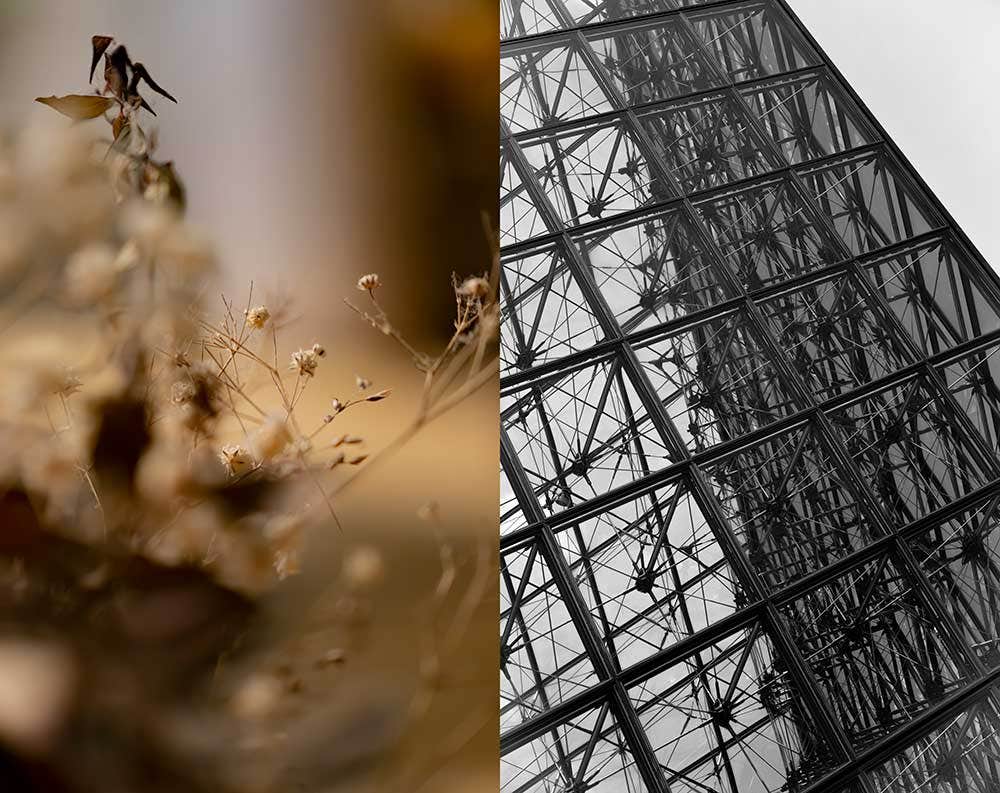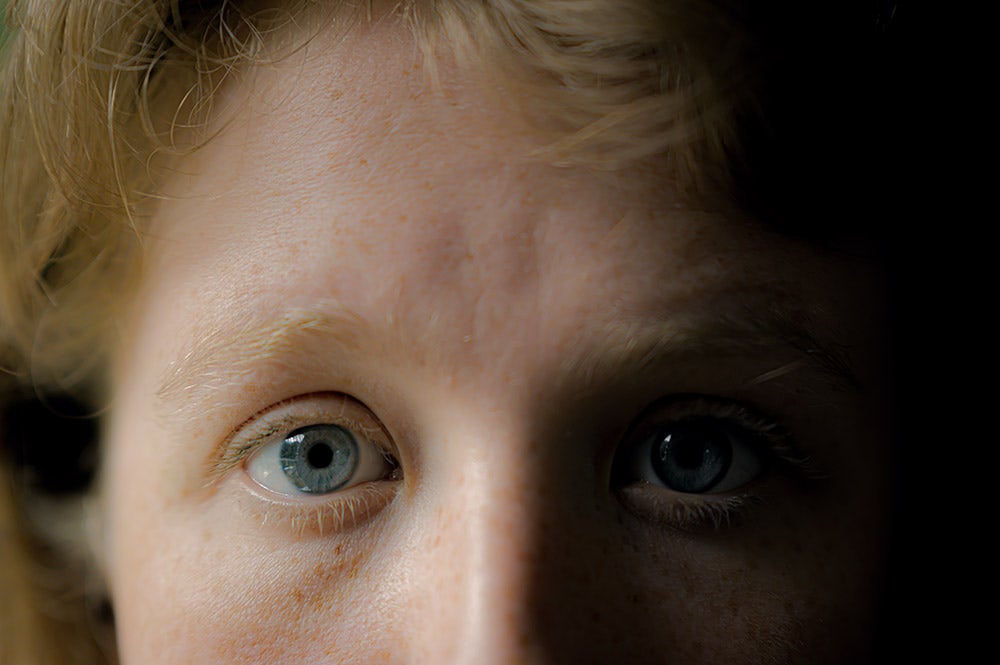 Can you tell us about your experience as a creative director/photographer/film director? How did you come to be working in this field?
My introduction to the creative-professional world was through graphic design, and specifically branding/identity. That led me to the opportunity to work as a junior art director, given my background in creative software and techniques. I learned design and photography skills on my own while getting a degree in marketing and communications in college. Being self-taught meant I made a lot of mistakes, but these experiences allowed me to pick up new skills. By the time I moved to Los Angeles, I wanted to switch paths and started working in production, mainly as a producer for short-form videos, such as music videos, short films, commercials and documentaries. But the design world caught back up with me as I was hired to be the art director for a skateboard company. This taught me the skills I required to become a creative director. At the same time, I fell back into photography and started pursuing it seriously, first as a hobby, and then evolving into a side career. I met a friend and partner, and together we picked up the world of production again, which allowed me to direct a few videos.

Nowadays, I retain a balance between all my favorite creative formats: photography, video, design, illustration and more recently the pragmatic approach of creative consulting, mainly via the branding/ad agency of which I am co-owner. The child in me does not want to stick to only one thing – I just love creating in all its forms. Photography, of course, continues to be a very important part of my artistic life, as well as my career.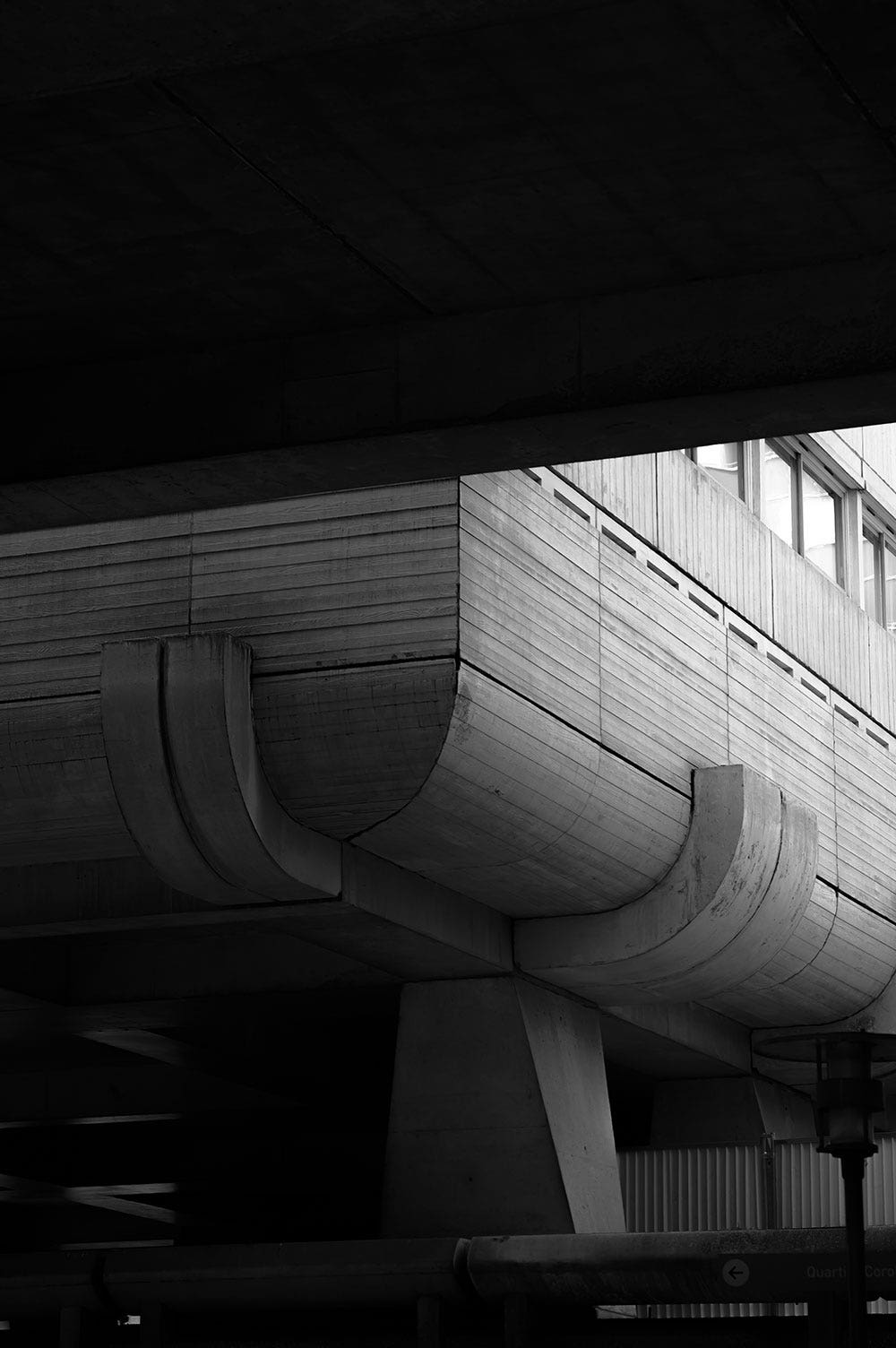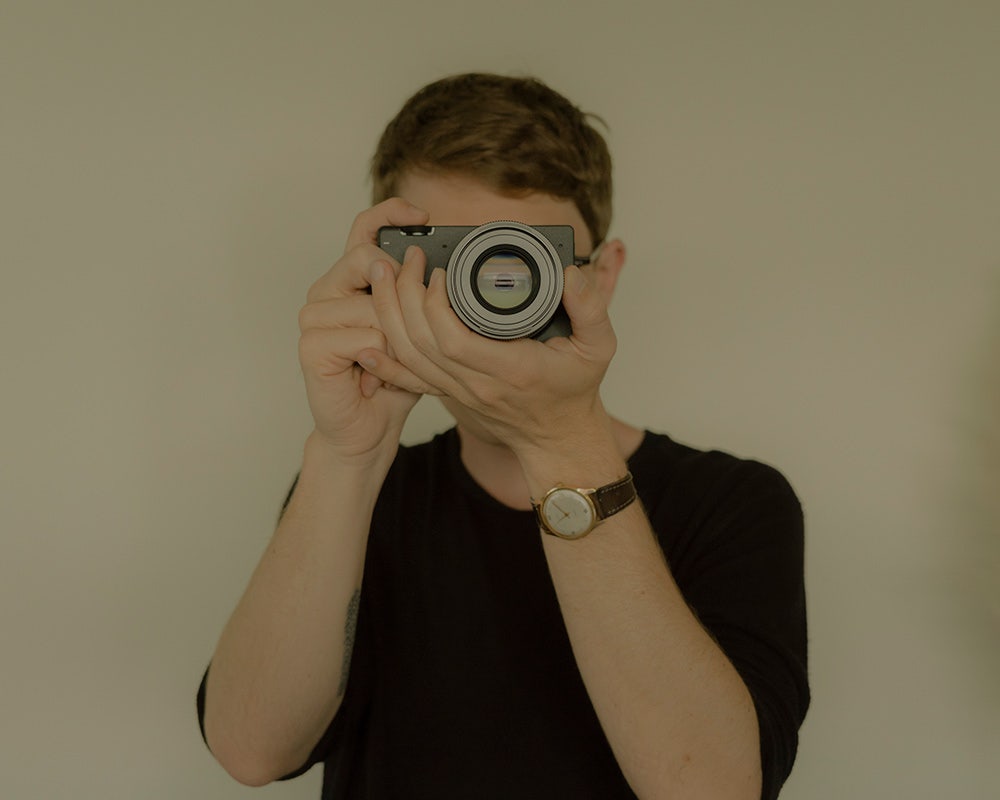 What role does photography play in your life and career?
I would say that about half of my professional life is spent taking photographs. But it plays a larger role in my personal life. Though limited in some ways, photography has the power to evoke a lot with, in reality, very little. A single image can be enough to get someone's attention, and that challenge always interests me. While I've always considered myself an amateur photographer, I've understood that, as a medium, it can help push professional goals. As a creative director, I have found photography to not only be incredibly helpful in telling a brand's story, but also thrilling in playing with pragmatic restrictions.

While shooting for myself can be freeing and exciting, I find that using photography as a tool, with the guidelines of storytelling for a brand or individual, can be at times more rewarding.

Translating values and objects into graphic assets is a process I enjoy breaking down in creative direction, design and branding. Similarly, translating ideas, feelings, and branding values into photography is just as interesting. All creative tools tend to cross paths and photography has that tendency with the graphic and video worlds, which fascinates me.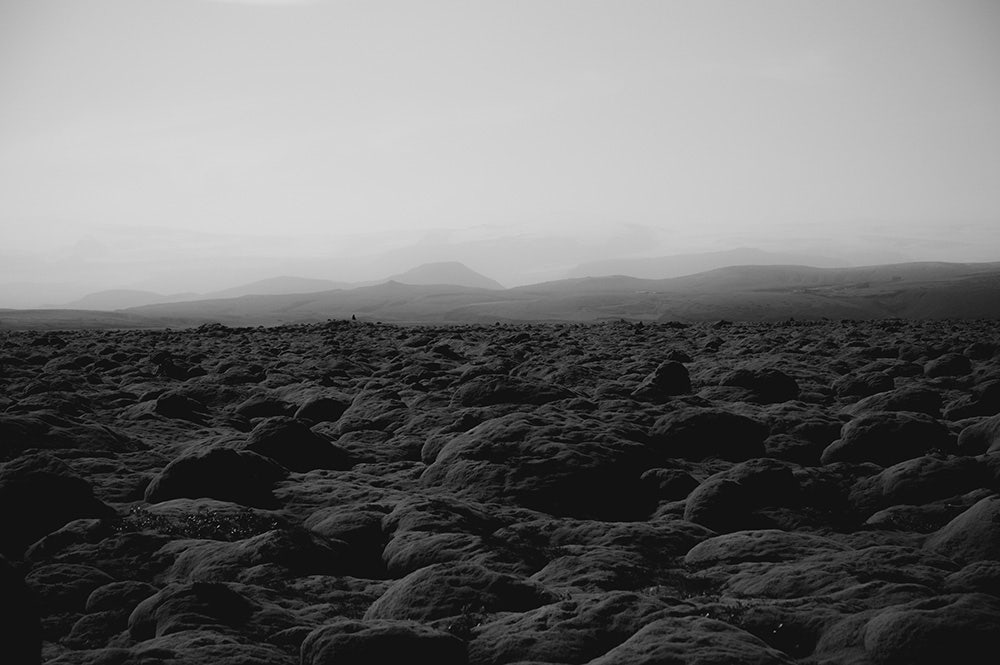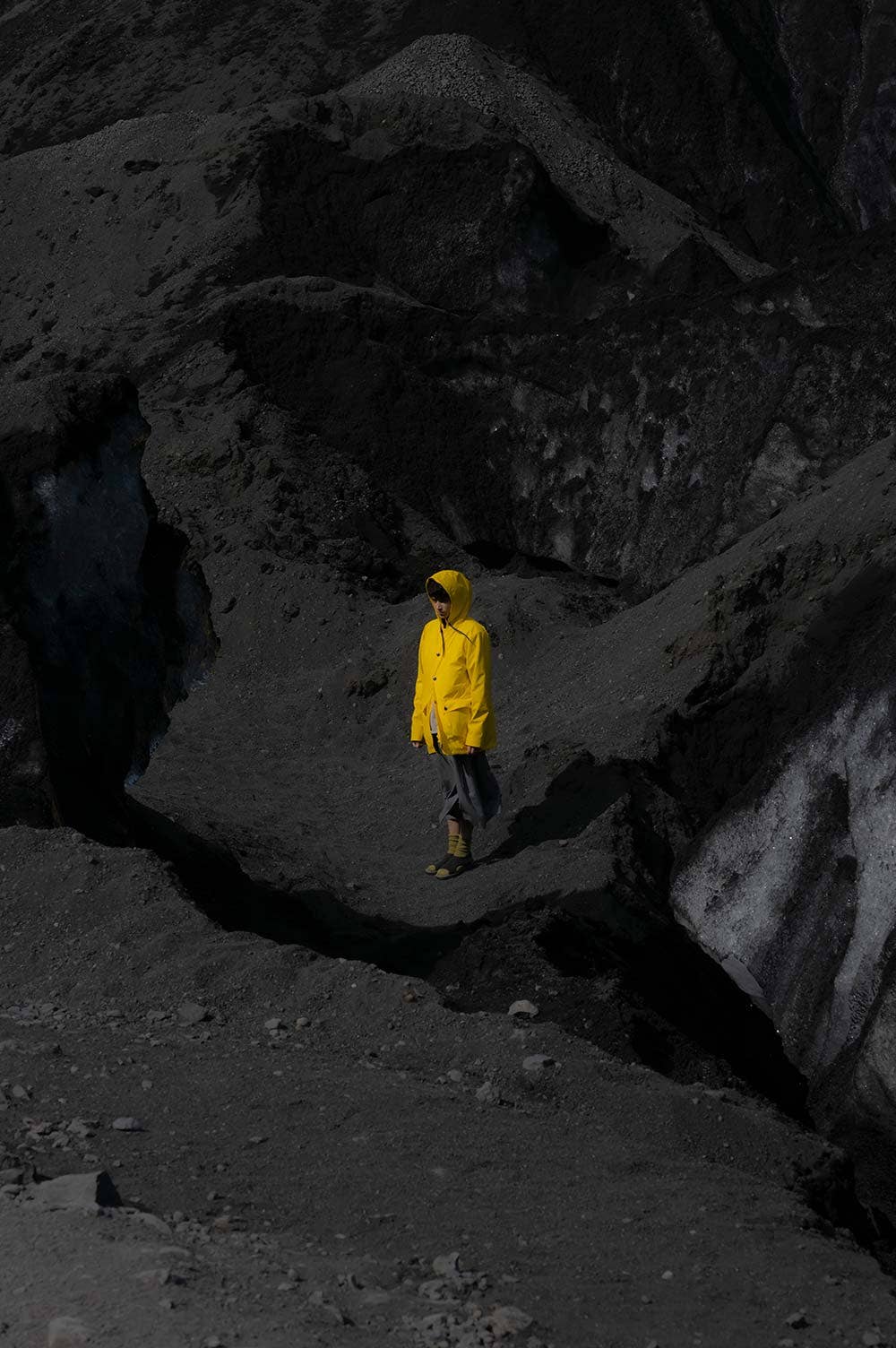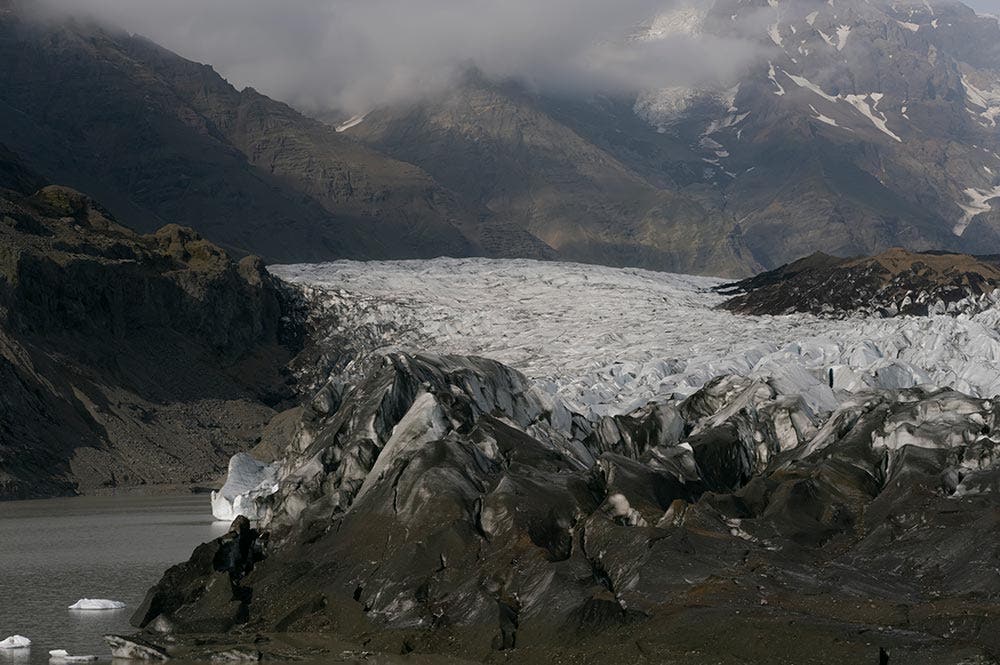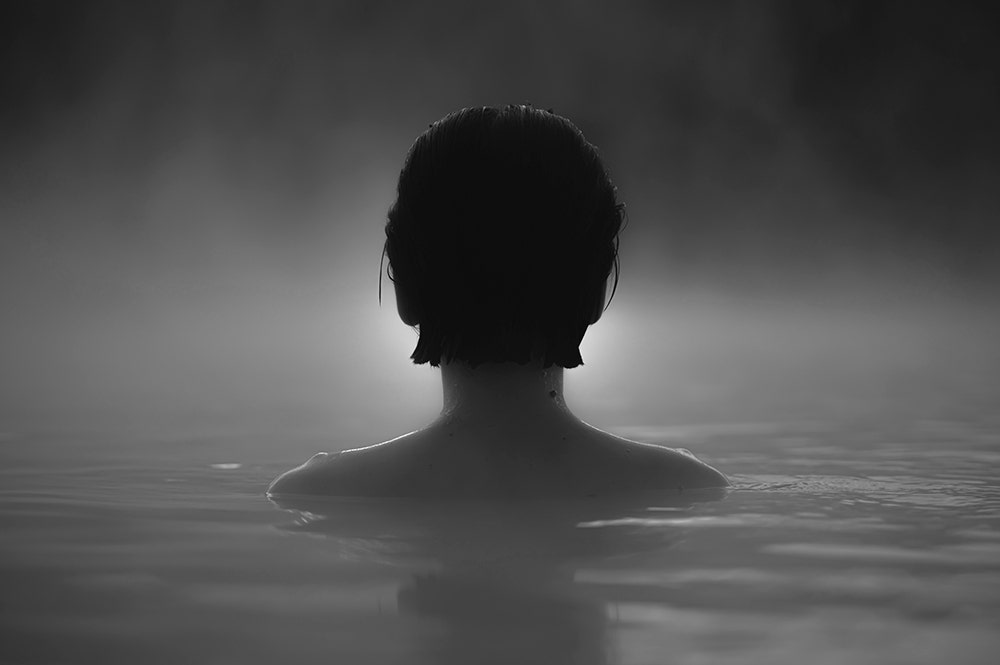 How do you create your own style?
I didn't overthink it. It took me a few years to find my style, and I am probably still refining it. I discovered through trial and error that I wasn't much of a storyteller in most media. In photography, I do not have the skills others have in telling a story or capturing something thrilling, nor do I have an extensive technical knowledge of the medium. And so I naturally gravitated toward a style that fit me. I capture moments without intent of closure and by focusing on subtle effects of light and texture, rather than extensively dissecting a subject or story. In other words, the less I think about my process, equipment or sense of direction, the more likely I am to capture something true and closer to my natural style. I tend to be drawn to Scandinavian and Japanese aesthetics and I enjoy seeing soft, gentle, and at times, cryptic visuals. I translate that inspiration into my style. I approach my photographic work similarly to design and branding, often asking myself the question, "How can I tell more with less?" This likely leads to the generally minimal aesthetic I tend to gravitate toward.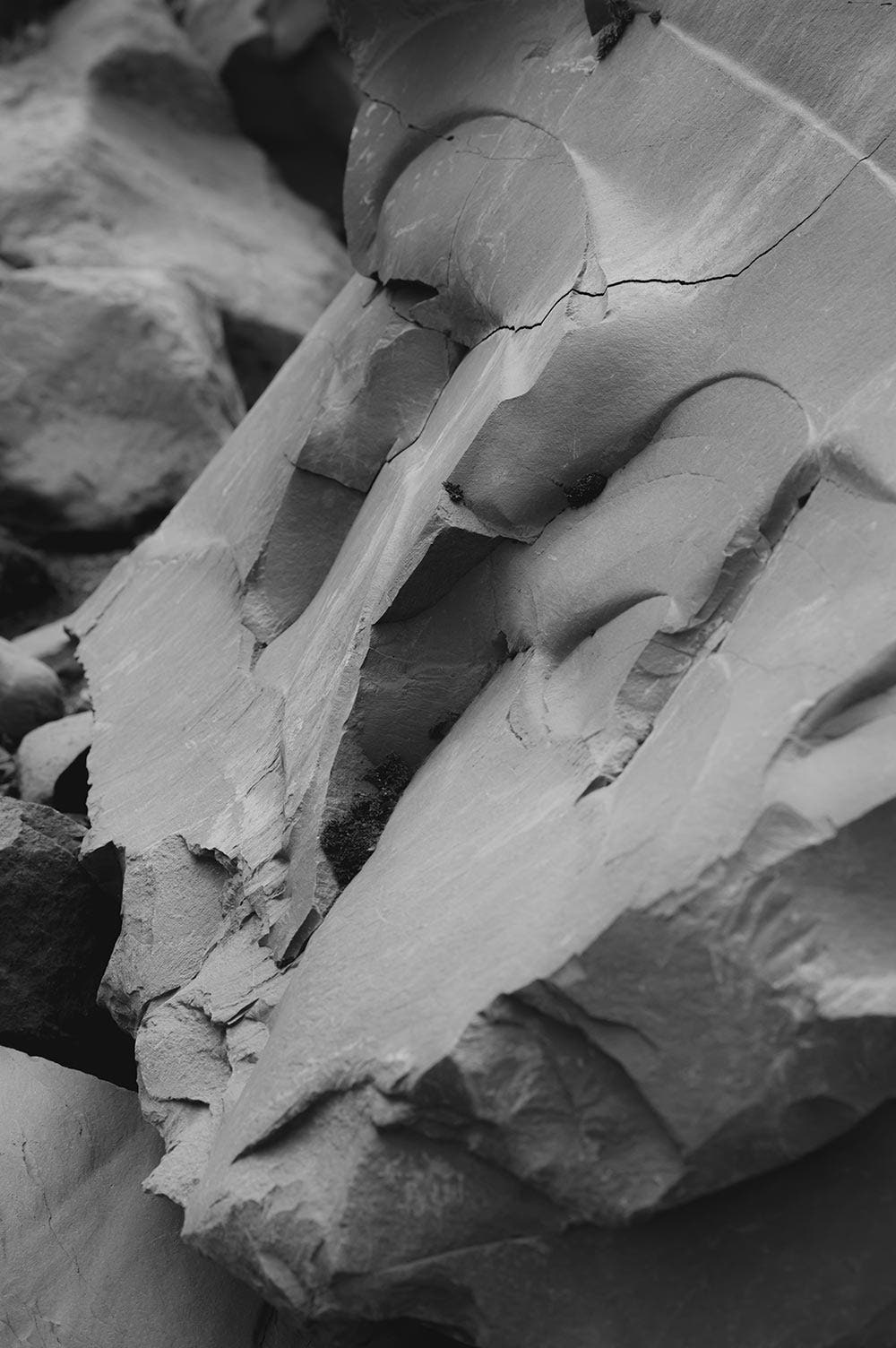 Why does the I series suit you so well, and which three words would you choose to describe your experience of using these new lenses?
I would describe the SIGMA I series as elegant, professional, and versatile.
Elegant is a key aspect for me. I like things to look pretty and sleek, especially when I handle it on a daily basis.

Professional should go without saying, but it isn't always an obvious one. I find it professional because I can quickly understand it, and even more quickly find ways to use it in my favor. It looks strong, well-built and well thought-out and this helps me deliver professional results.

Versatility becomes a key aspect of photography when constantly switching focus. The SIGMA 45mm F2.8 DG DN | Contemporary and the SIGMA 65mm F2 DG DN | Contemporary allowed me to cover a crucial focal length in most subjects I tend to cover. With the addition of the SIGMA 90mm F2.8 DG DN | Contemporary, I can now focus on subjects in a way I now realize I needed as well. The versatility of the SIGMA 90mm F2.8 DG DN | Contemporary shows a different perspective with the same subjects. People and architecture being my favorite subjects, the 90mm allows me to look at, and capture them in a different way, with more precision, switching from the overall subject to detailed parts of them.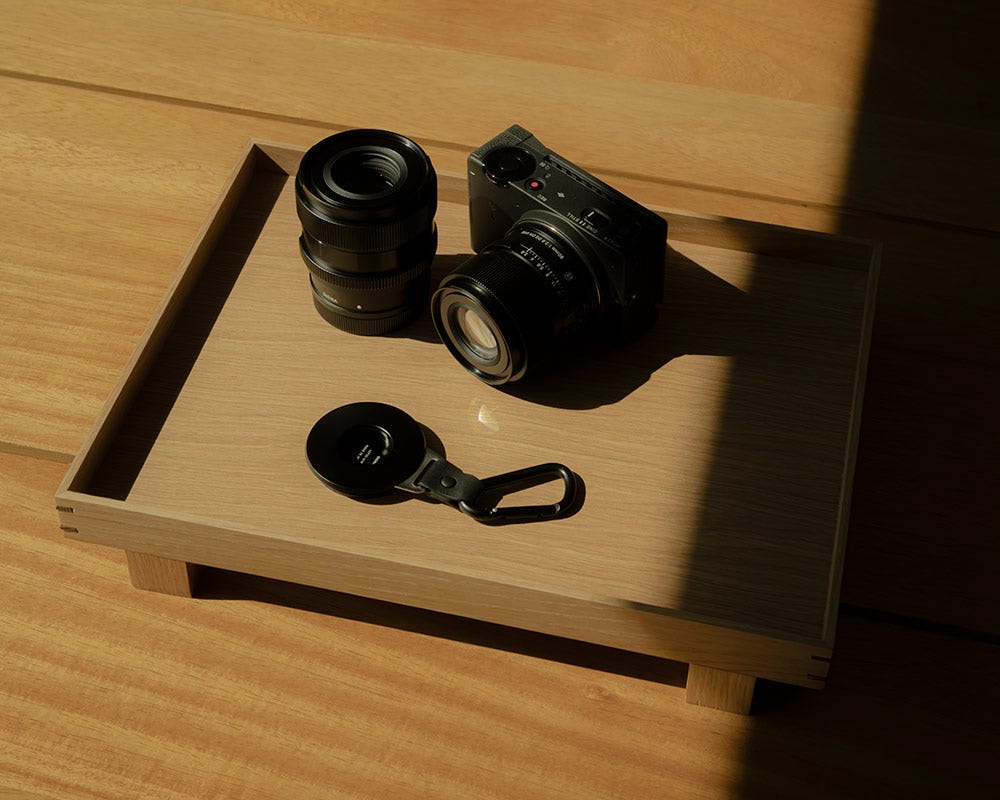 * Images without photograph data has been created with other lenses produced by SIGMA.