Inspiration
Test run. Glorify the historic aircrafts and the spirit of craftsmanship.
Glorify the historic aircrafts and the spirit of craftsmanship, with the SIGMA 105mm F2.8 DG DN Macro | Art
- Jasper van Bladel
A complete photo report with a macro lens? Yes, you can!

We tried it out by taking the SIGMA 105mm F2.8 DG DN MACRO | Art to the hangars of Hoogeveen Airport, where we captured the craftsmanship and historic aircrafts of Egmond Vintage Wings.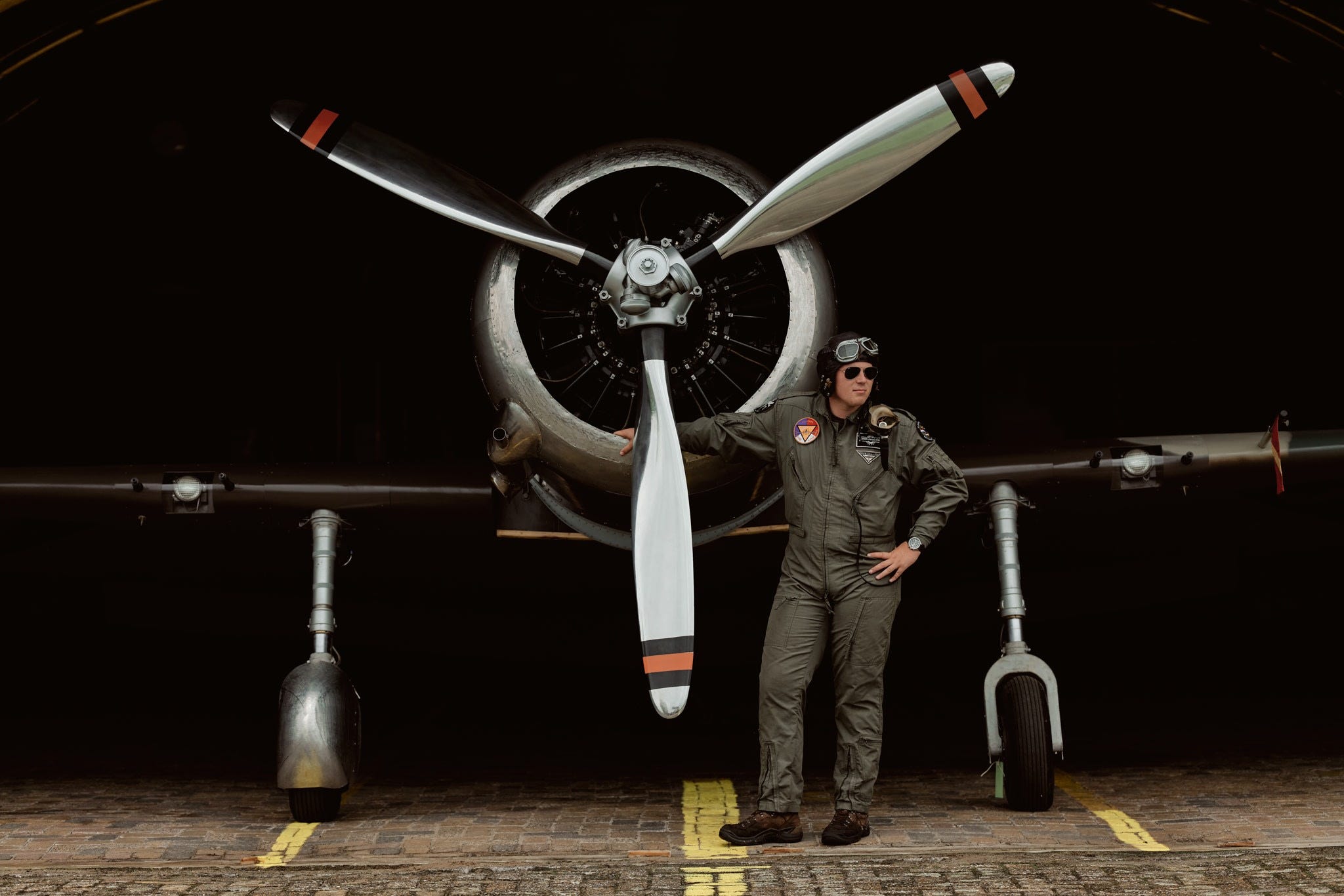 Egmond Vintage Wings was born out of the passion of Jack van Egmond and his family. Jack has been surrounded by aeroplanes all his life and he passed on his passion to his family and a large group of enthusiastic technicians and pilots. The hangars are packed with the most extraordinary classic planes from the 1930s and 1940s. Of course, these planes are actually flown too. The most prestigious project is without a doubt the Fokker D21 that Jack is building with his grandson Tom, exactly to its original specifications and with an original engine. This 'kist' (crate), as the family affectionately call their machines, is very special and is known by the nickname 'The Flying Dutchman' among connoisseurs. It was the last and fastest single-engine fighter built by the legendary Dutch aircraft manufacturer Fokker. For Jack and his family, building this Fokker is a dream come true. It has not yet been flown, but it undoubtedly will in the near future.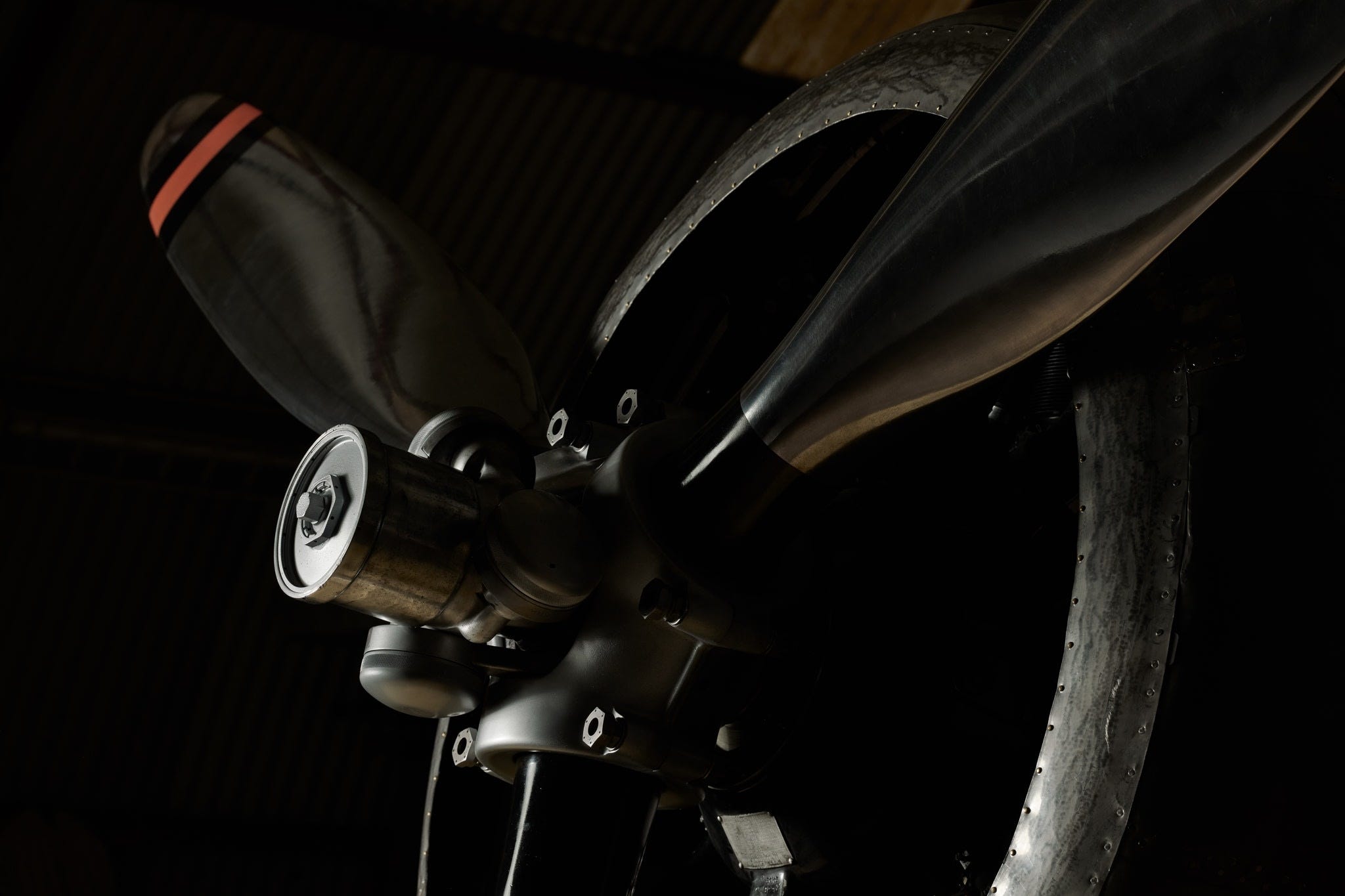 Craftsmanship
Maintaining and building these kinds of classic planes requires an enormous amount of craftsmanship and precision, and for Jack and his family, it is more of a lifestyle than a hobby. Aeroplanes are what they live for and this family can be found in the hangar every free minute of the day to further perfect their machines. That is a trait they share with the SIGMA technicians, who also do everything in their power to develop their lenses in the best possible way. It goes without saying that developing a lens is, of course, also an extremely precise task that requires a great deal of precision and craftsmanship.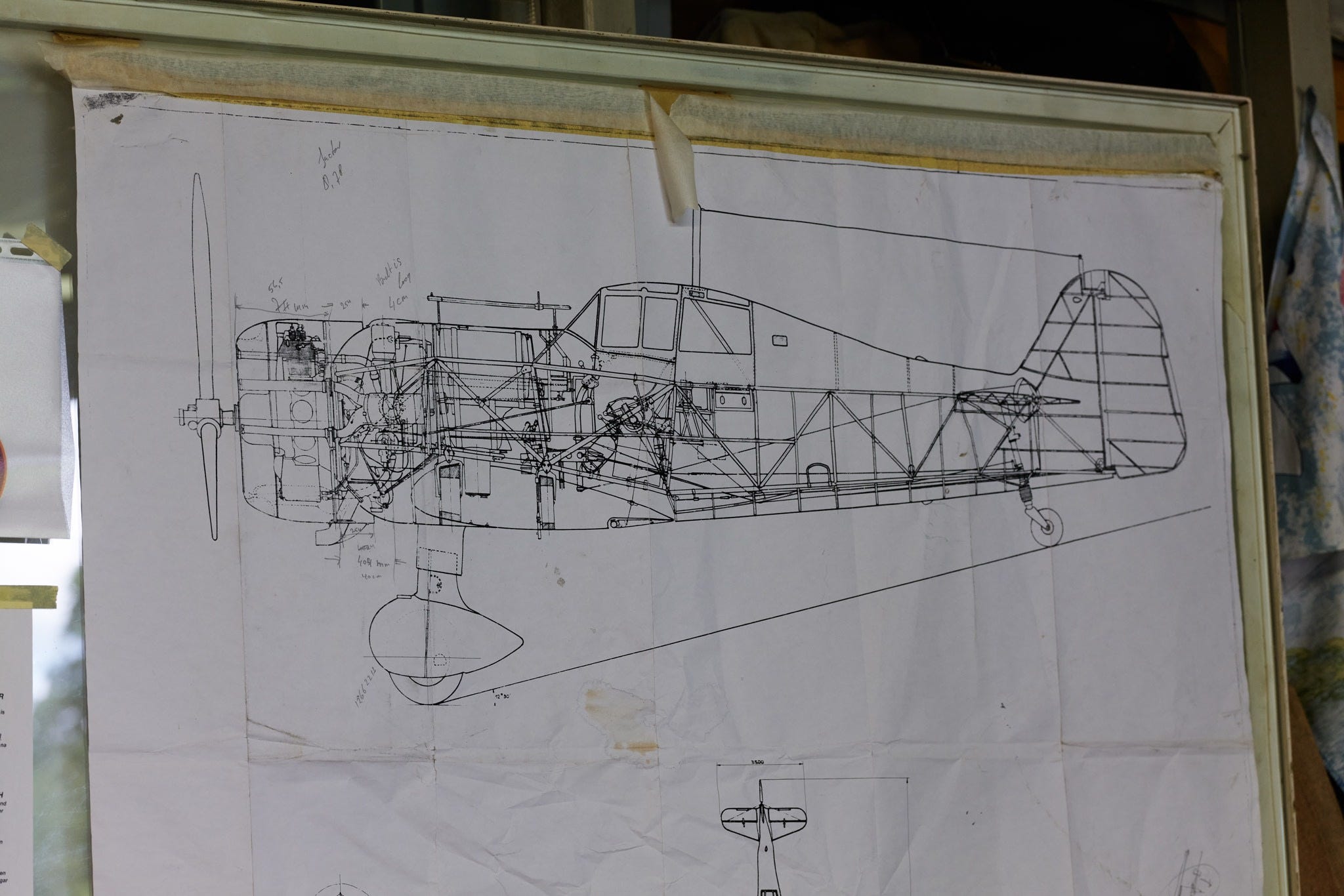 Versatility
The SIGMA 105mm F2.8 DG DN MACRO | Art may seem to be a real macro lens, but in fact, it is a true all-rounder that lent itself perfectly to many different types of photography during the shoot in the hangars of Egmond Vintage Wings. We used the L-mount variant on a Panasonic S1R. A photo report tells a story. As a photographer, you need a range of tools to capture every aspect of this story, from macro to close-up and from portrait to panoramic. This SIGMA is so incredibly versatile that you can use a single lens for all of these shots. For example, the very short minimum focusing distance ensures that you can get close to your subject, and at the same time, the 105mm focal length can also be used to create beautiful full-frame portraits or even panoramic overviews.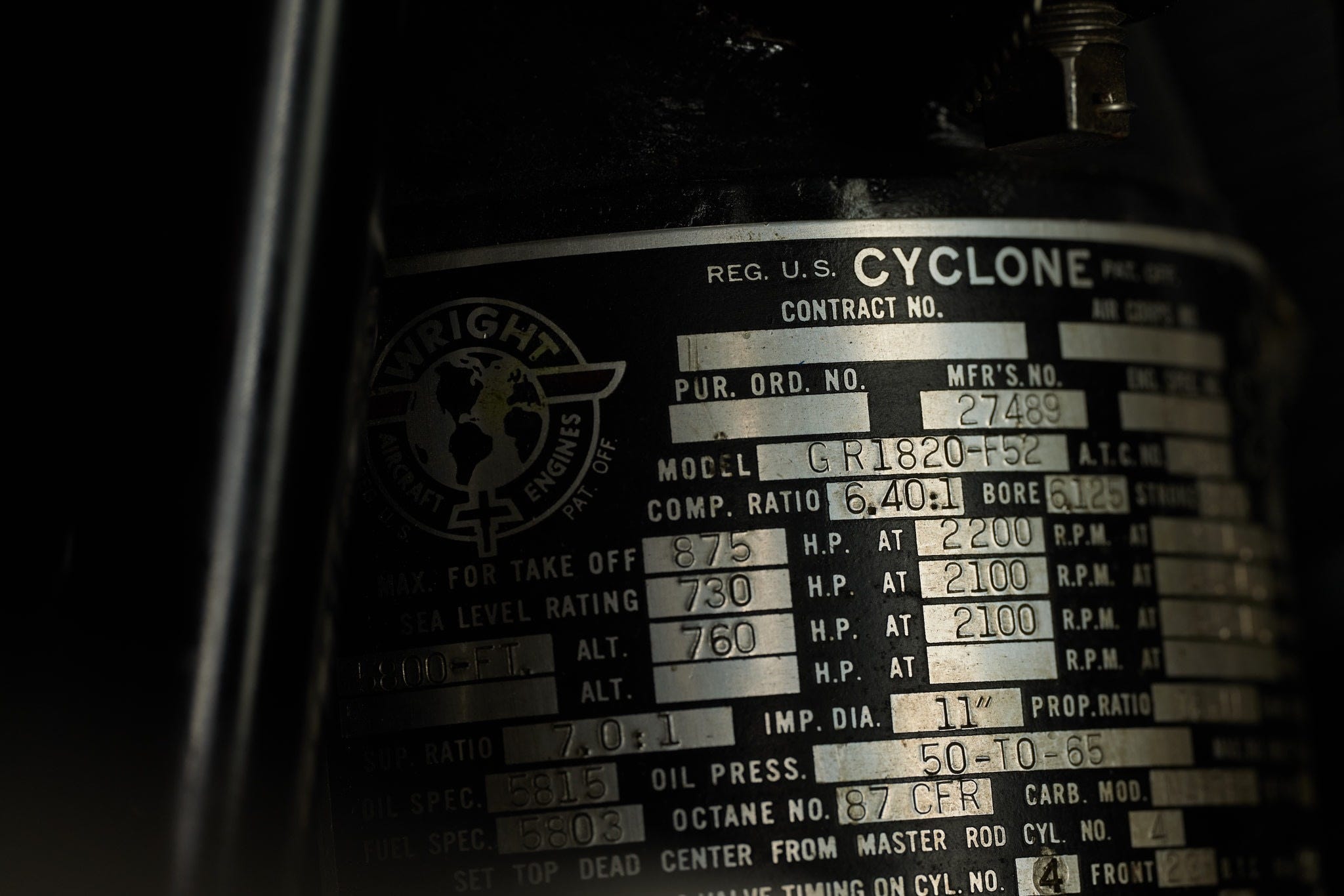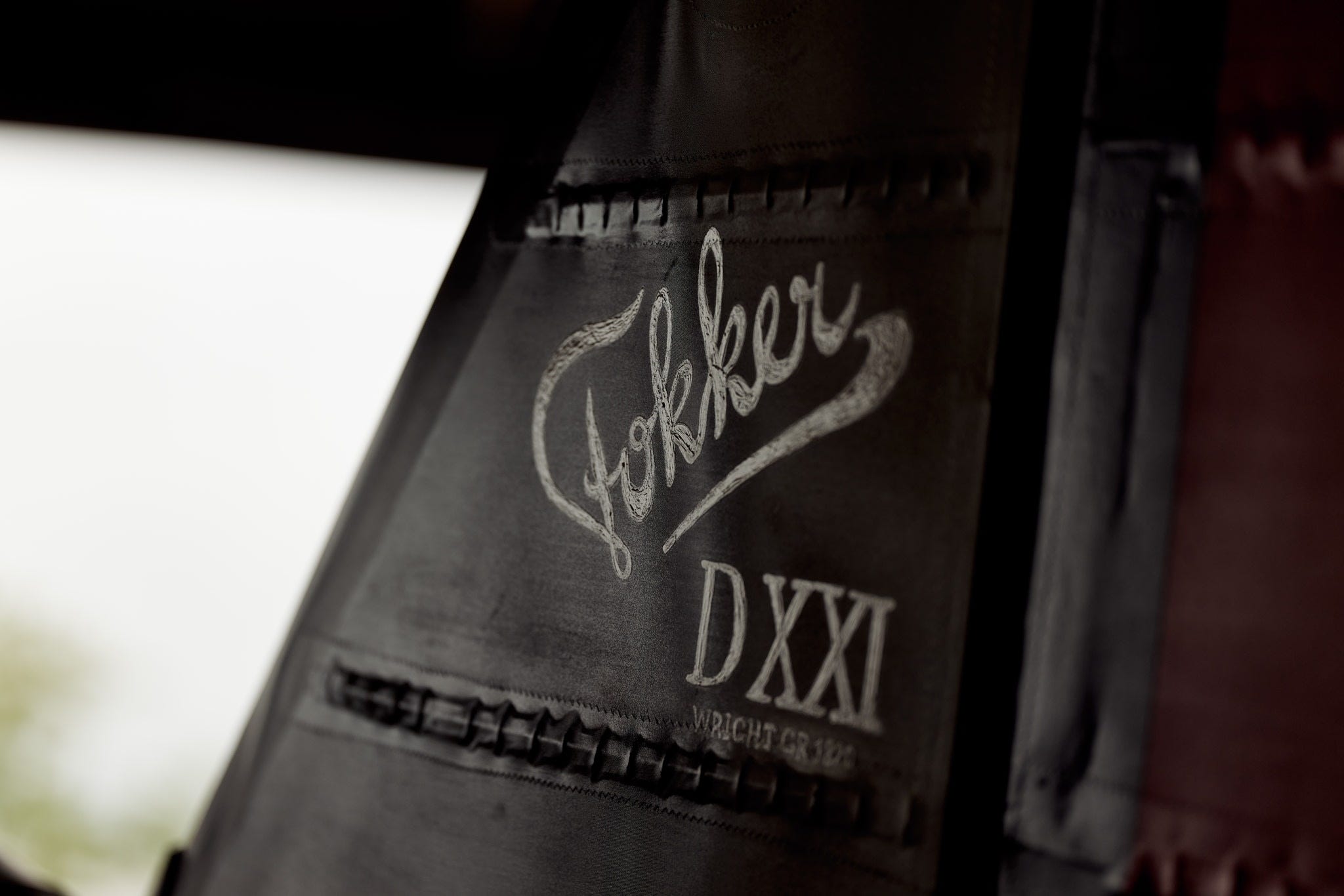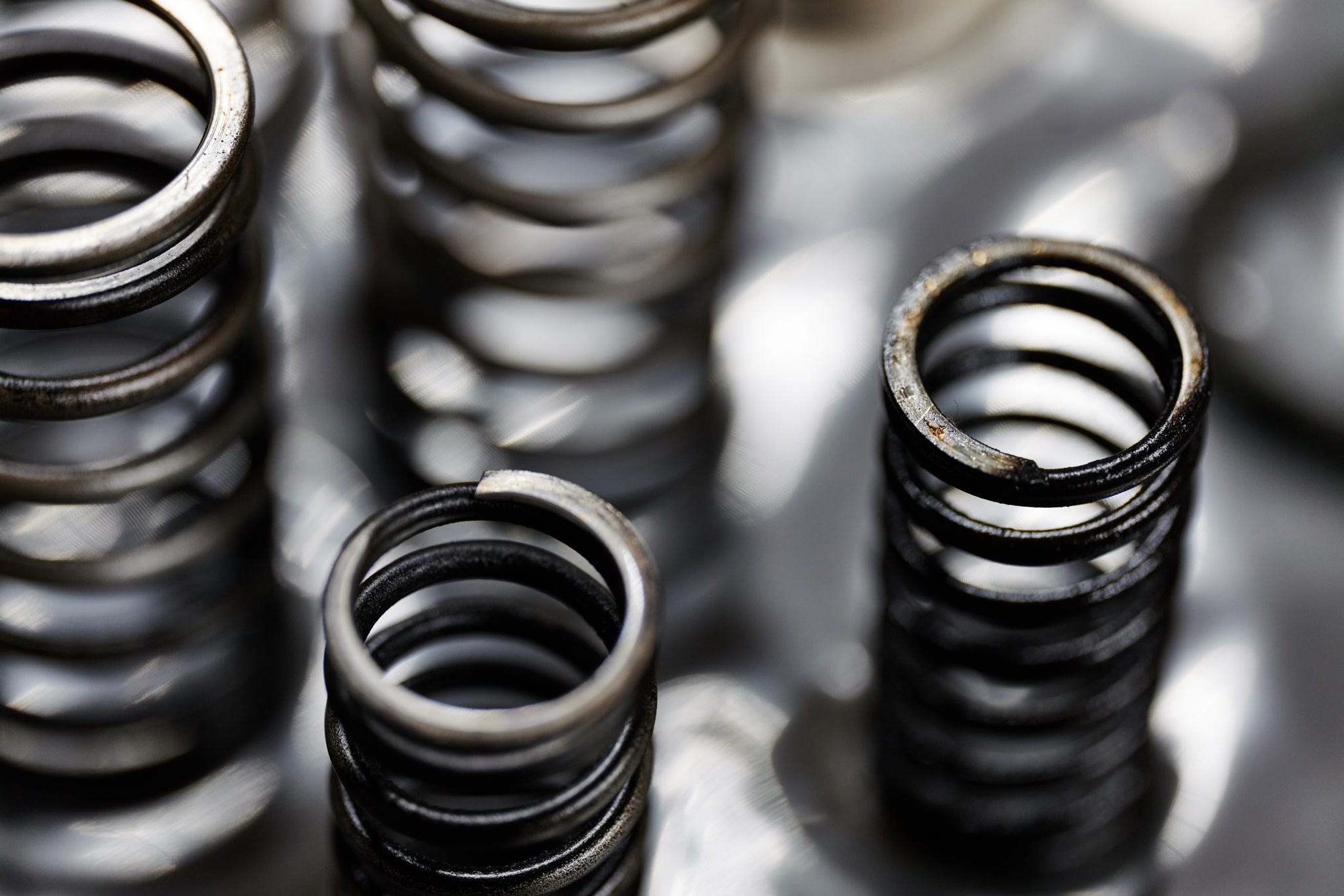 In practice, this means that you can also use this 105mm lens in smaller spaces, as you can see from the shots taken in the workshop. A portrait of a mechanic and aviator Arjan was made in this way, but with the same ease, this SIGMA also captured the smallest details in the image with the springs on the workbench.

In the hangar, I photographed aviator Tom - Jack's grandson - in a vintage pilot's outfit, complete with glasses, a gas mask and a parachute. Normally you would use a 24-70mm lens for such images, but this 105mm lens is also perfectly suited to this task. We even used it for the panoramic image of Tom together with the impressive front of the Fokker D21.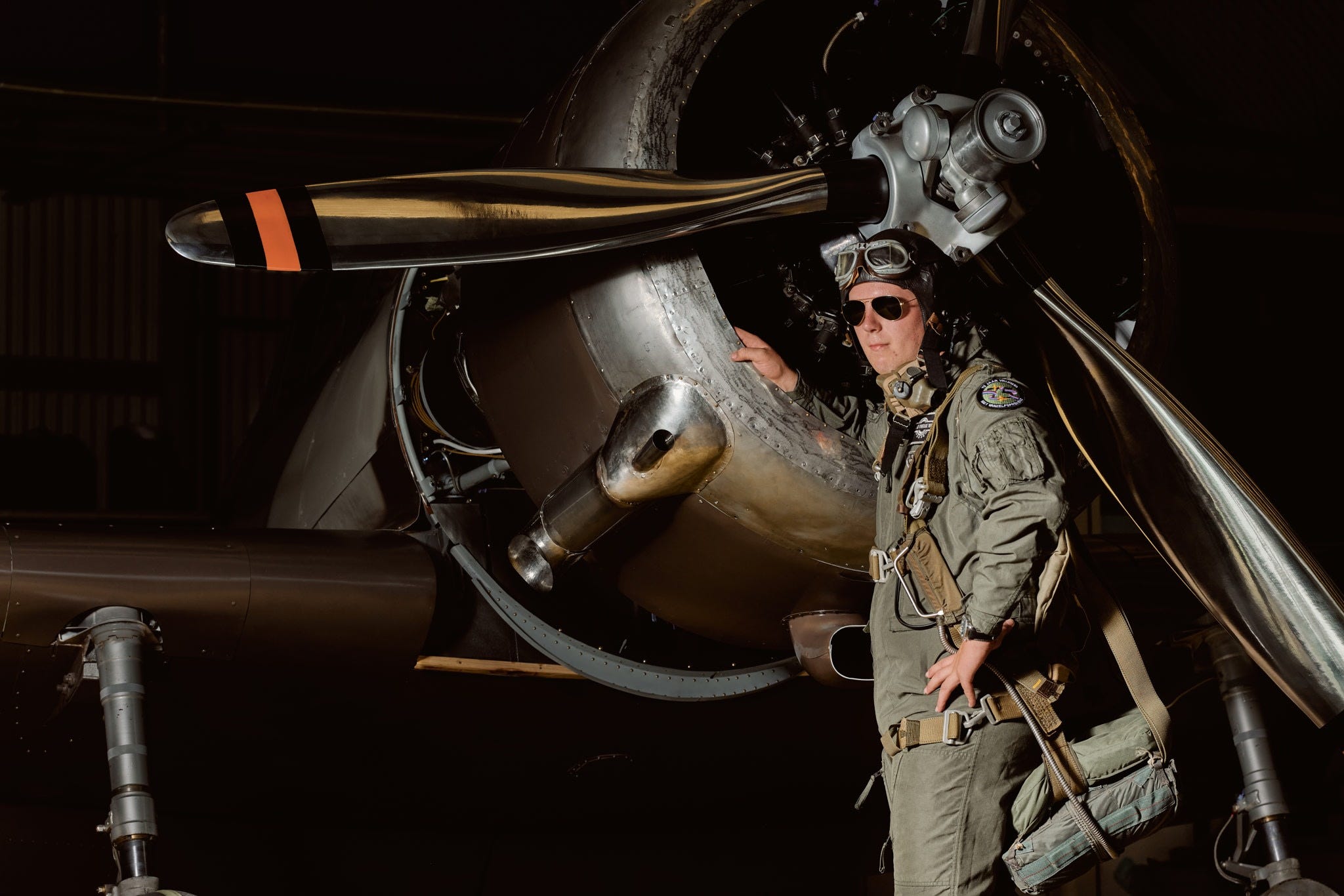 Enchanting
This versatility goes hand in hand with the excellent optical performance. All images are really sharp, including everything from real macro images to portraits. For example, see the detailed photos I made in the workshop, or the shots in which you see the Fokker contrasted against the white sky with its rivets seemingly coming toward you. That's how sharp the images are. When taking these photos, I focused strongly on potential image errors on the edges of the image. After all, contrasts, transitions, and backlight combined with a sharp sky sometimes cause problems. However, the SIGMA performs brilliantly, which makes it very versatile. Even in the most challenging of environments, you don't need to worry that the lens will fail you. What's more, this 105mm lens creates a striking bokeh in the blurred part of the images. Just look at the close-up I made on the lathe: the shimmering metal curls combined with the beautiful bokeh create an enchanting atmosphere.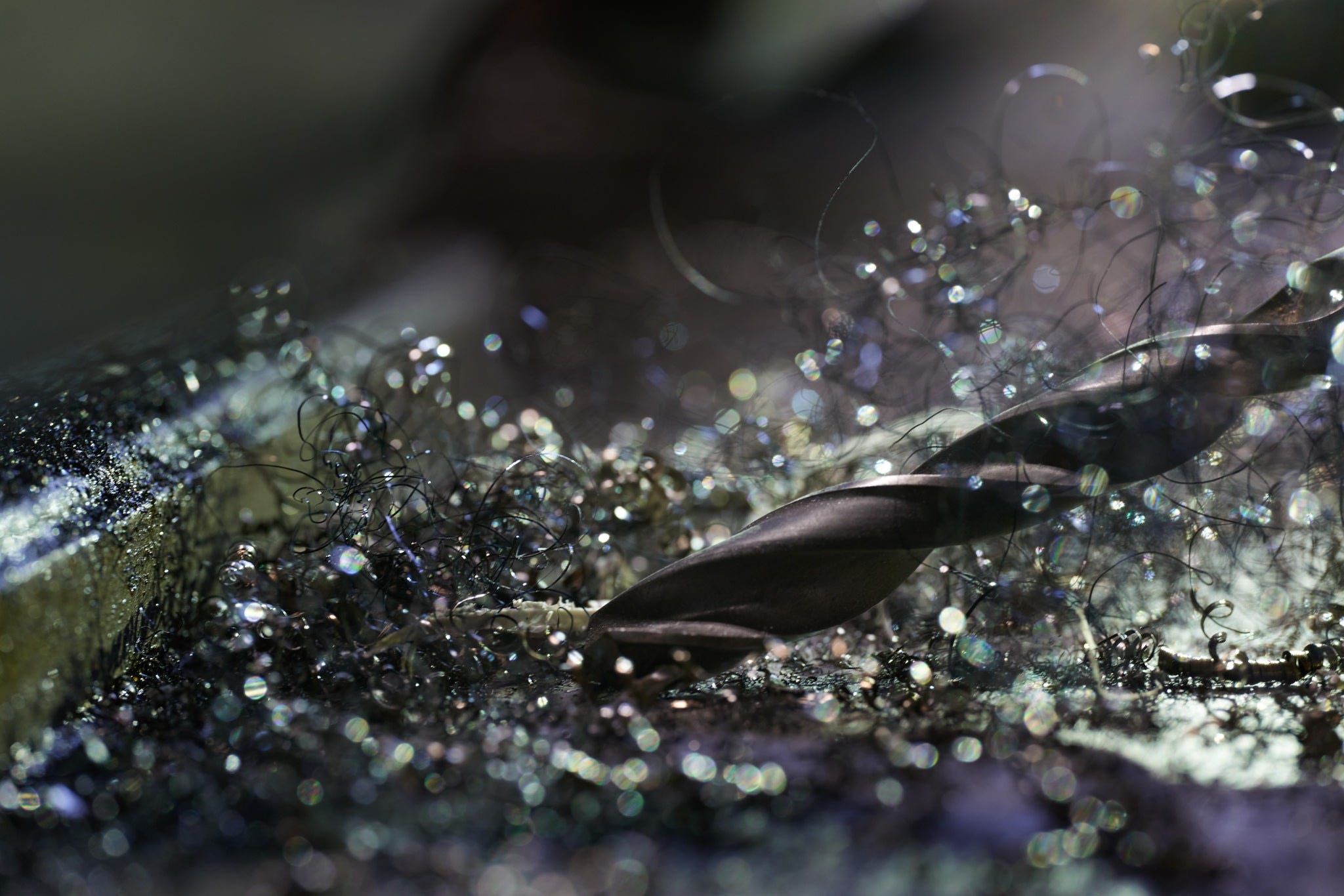 Tools
During the shoot, I took most of the images with manual focus because I have been doing that more and more lately. In combination with focus peaking, it just works incredibly well and it produces accurate results. Especially with close-ups and macro shots, it is important that the focus is exactly in the right place in the shot, and a manual focus grants you full control. In addition, I took a number of shots with autofocus. It is not very fast, but it is smooth and precise; for a lens like this, that is more important than pure speed. The lens is also made of fine materials and its eye-catcher is undoubtedly the large focus ring, which works very smoothly. When opting for manual focusing, it allows you to focus very precisely. Buttons on the lens enable you to choose between a manual focus and autofocus, as well as to 'unclick' the aperture ring (which is useful when making videos). The aperture ring is a nice little extra that allows you to change the lens aperture quickly and intuitively. The lens is perfectly balanced on the Panasonic S1R, but it can also easily be used on the very compact SIGMA fp, for example. Both its weight and size are very reasonable. In a nutshell, this lens is a great tool to work with.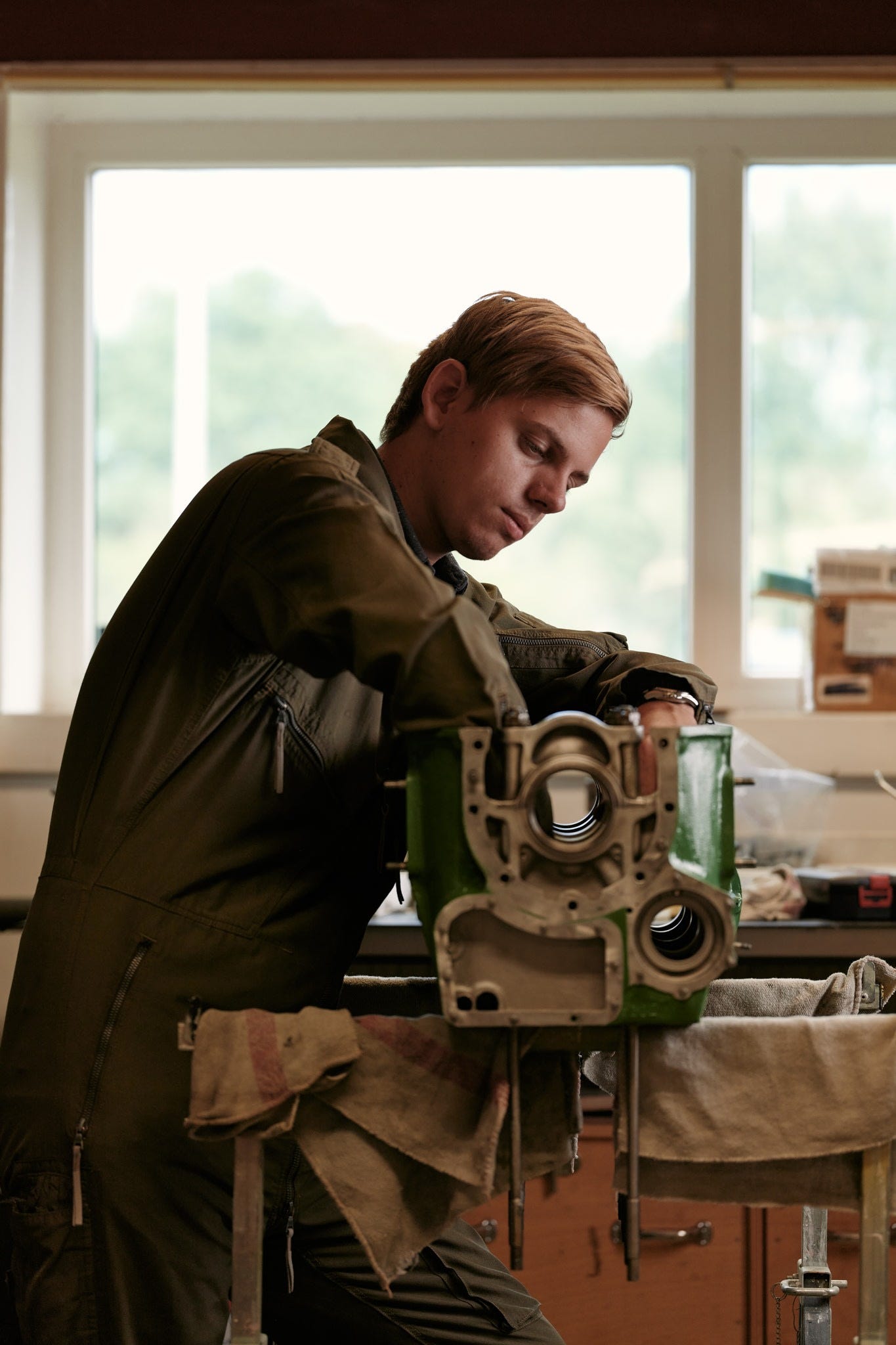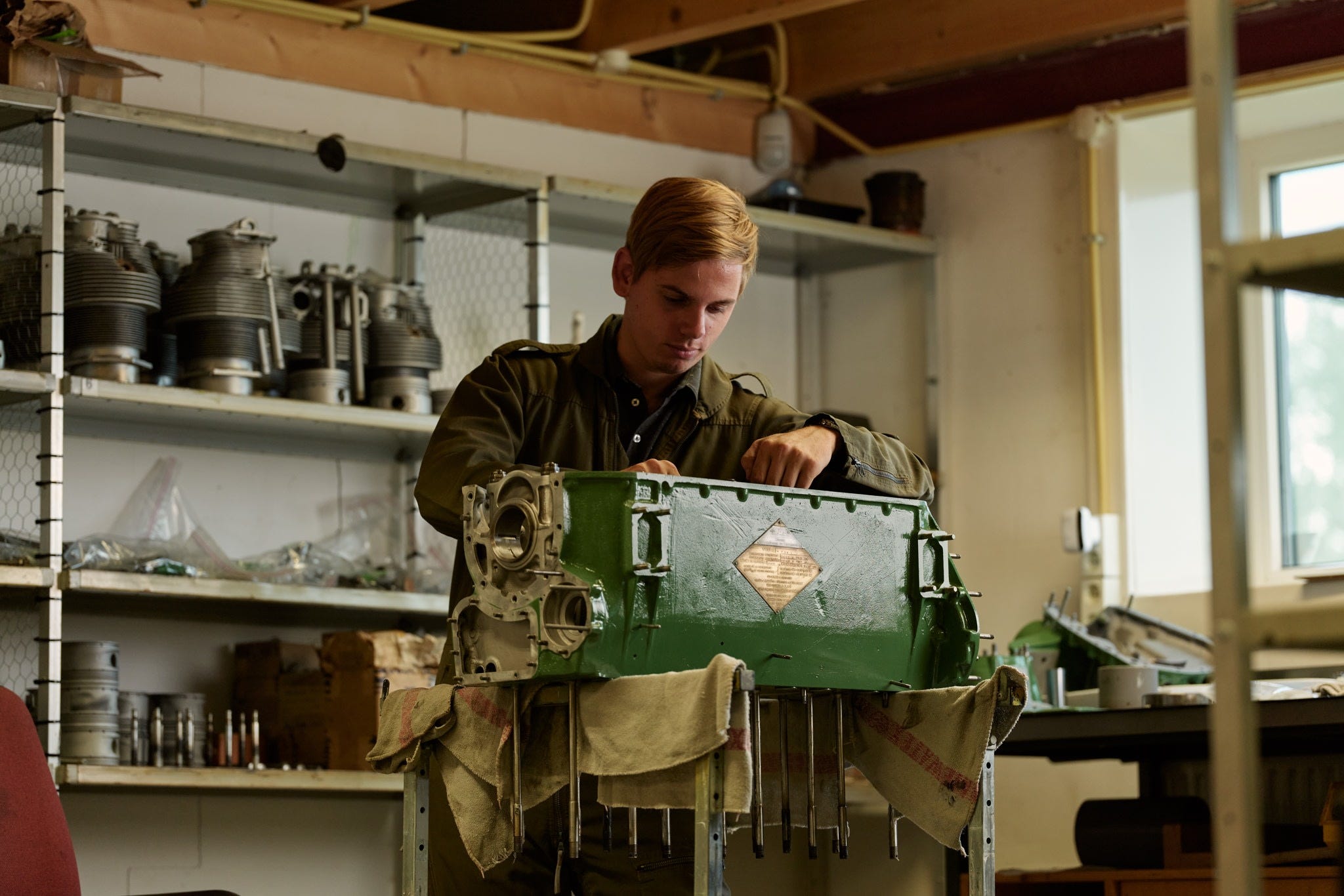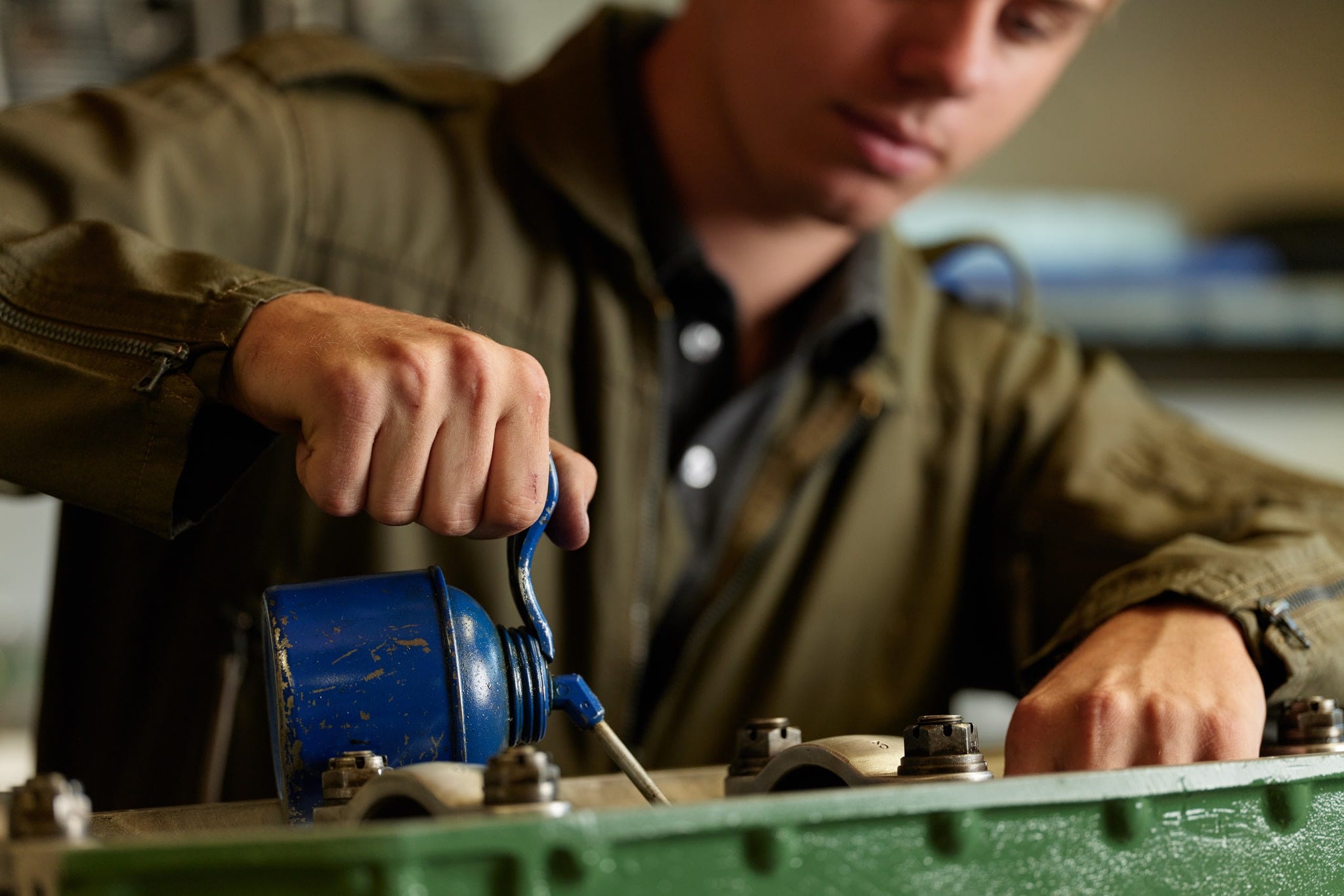 A top-quality must-have
The SIGMA 105mm F2.8 DG DN Macro | Art proves that the word macro in its name conceals a lot of other shooting opportunities. This lens is so much more than just a macro lens that allows you to create beautiful 1:1 macro images. This SIGMA boasts top-notch optical features. This shoot proves that the lens is also very suitable for countless other types of photography and that it can easily be used for a complete and versatile photo report.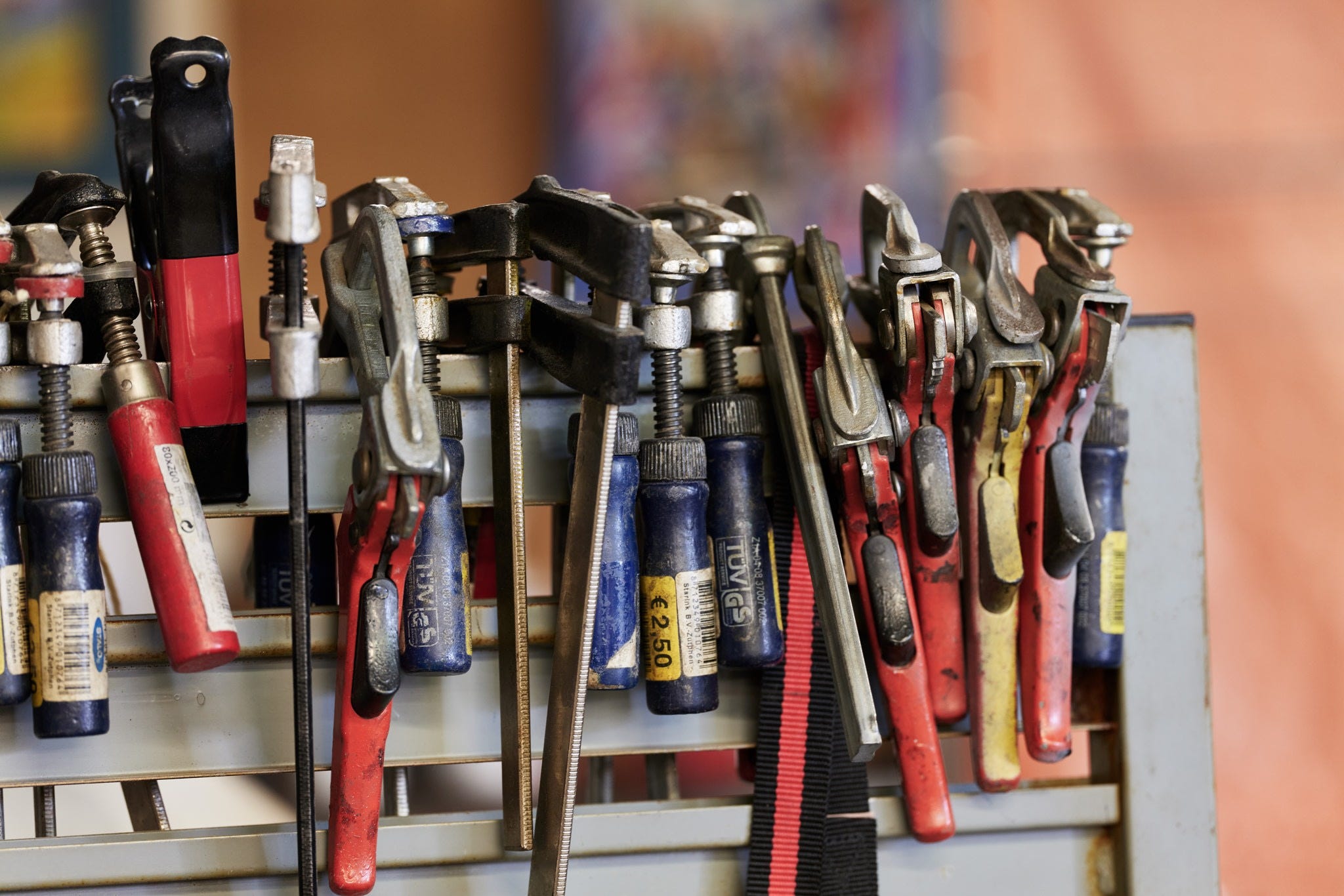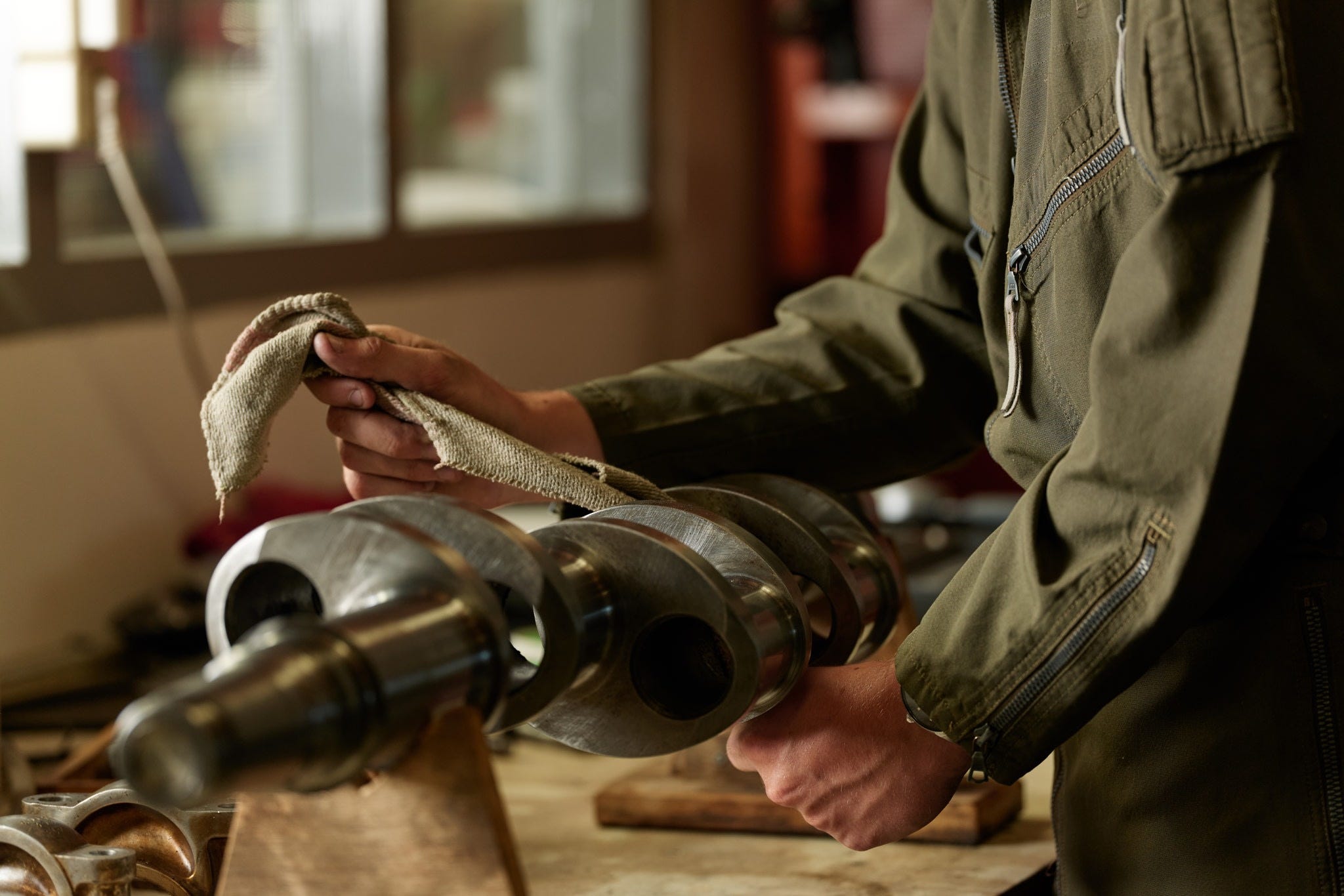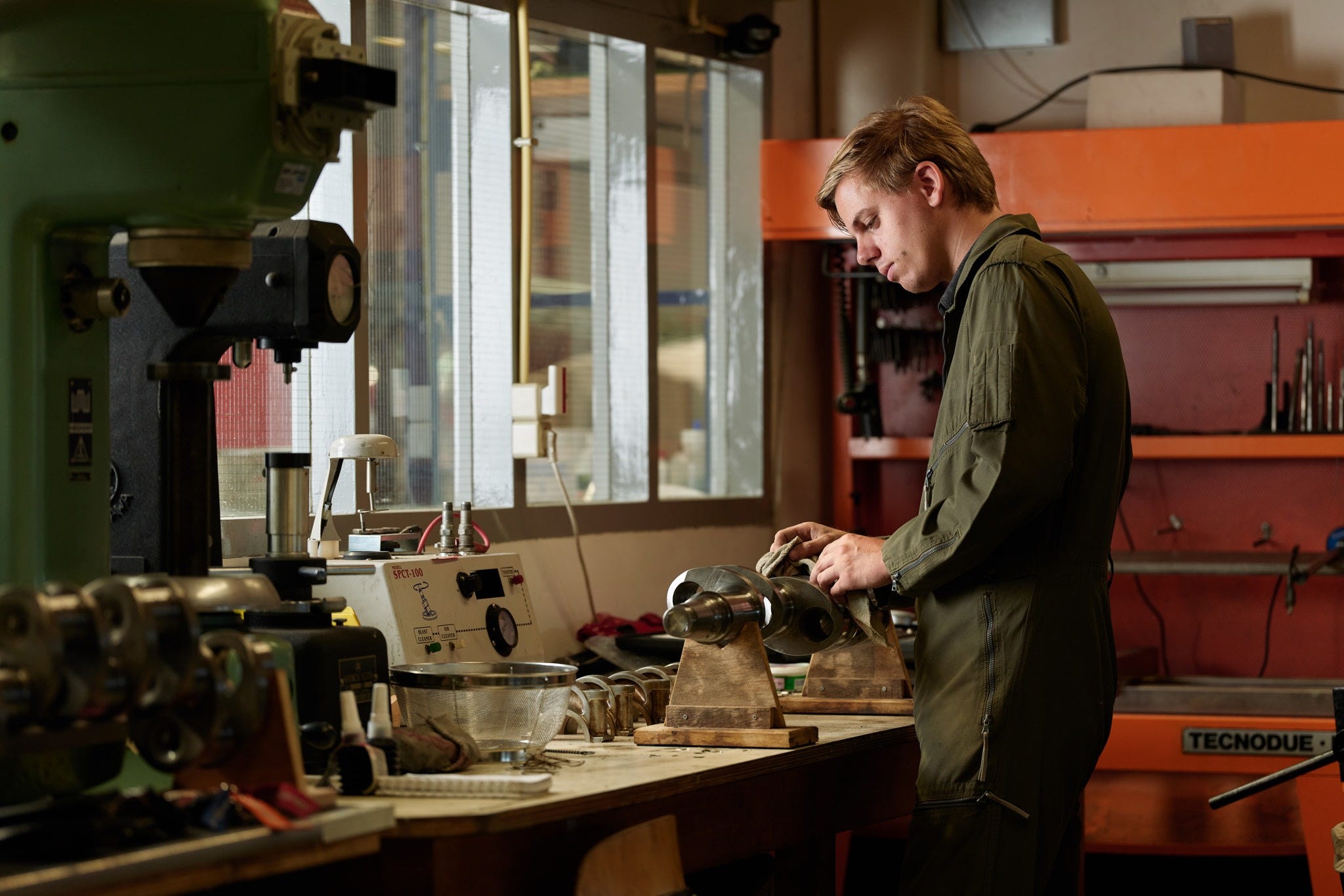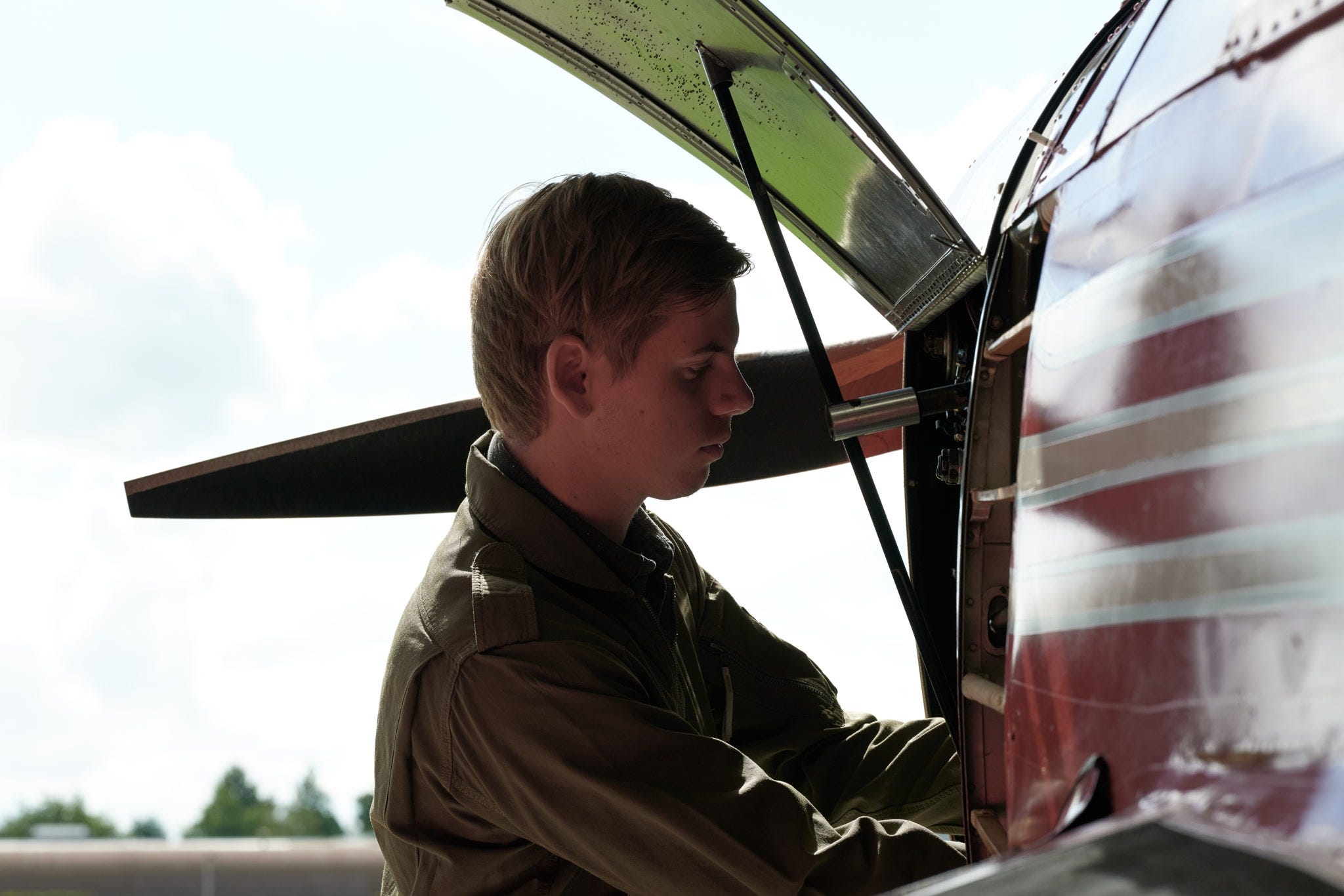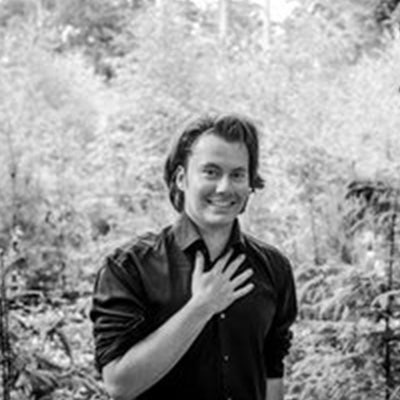 Jasper van Bladel
Photographer

Photographer and journalist Jasper van Bladel is always looking to document special stories. Timelessness, authenticity and genuine interests, are traits that reflect on his work. Jasper writes and shoots for several businesses and media. In addition to that, he loves to create autonomous work, where he portrays people who interpret their lives in their own unique way.

Read more