Street Photography with Mats Alfredsson
#2 - Push yourself over the limit and photograph on instinct
Push yourself over the limit and photograph on instinct: Street Photography with Mats Alfredsson
- Mats Alfredsson
You see a photographic moment and realizes that it can become a fantastic picture, but you don´t dare to lift the camera, and then it´s too late. The moment has passed and you're mad at yourself. In this particular moment, you are you´re own worst enemy. If you would've just pushed yourself over the edge, stopped thinking, raised the camera and shot the photo, the worst thing that could've happened is that you would've gotten a bad photo.

I sometimes find myself in these situations from time to time, and it´s often depending on the day, maybe today wasn't a great day. Maybe I just didn't find the flow that particular day. Other days, I lift the camera without hesitation and, most of all, without thinking about it, and that last part is the main thing. To photograph without thinking, to photograph on instinct. To reach that is basically only about practicing and to photograph a lot.

As with many other things, there are several ways to work up that ability. Street photography is about "seeing" things before they happen, and when they occur, you´re there in the exact right spot at the right time.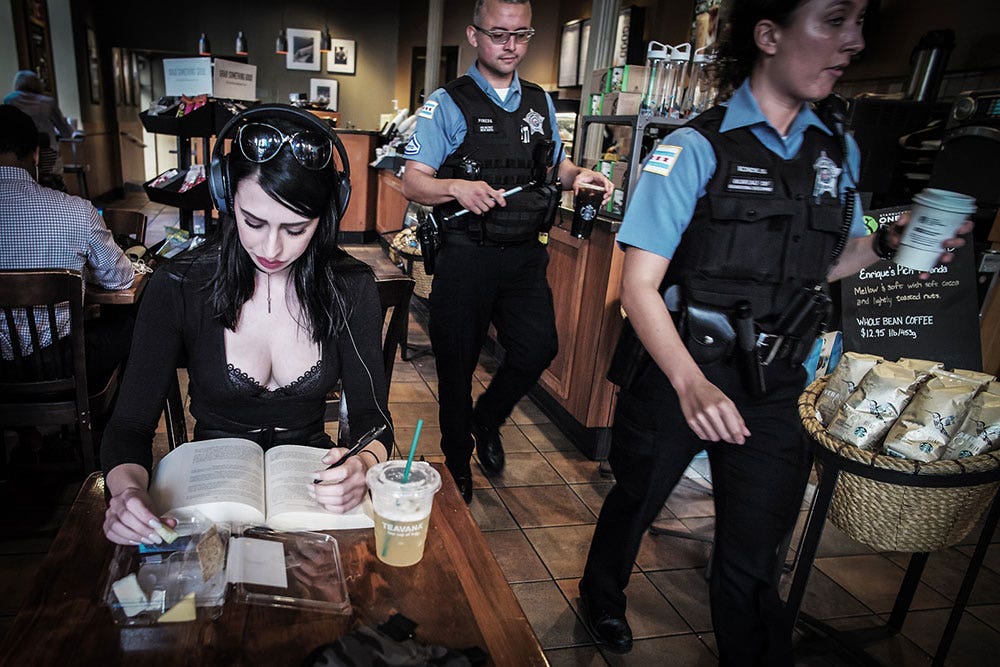 But what can you do, to predict the moment before it happens? The photo below of the vespa-riding lady in Palermo is a good example, where my brain started working on a potential scenario. I saw the mother and the daughter (?) approaching on the vespa, and realized/hoped that they would stop somewhere in my vicinity, and that´s just what happened. To only take a photo of them sitting on the vespa didn't feel interesting, but maybe they were about to step off and then something more might happen. And just when the older woman raised her leg, I was already prepared. I had already predicted a possible scenario. Sometimes it happens, sometimes it doesn't. It´s exactly the same with sports photography, you need to think several steps ahead and predict where the ball is going to end up, otherwise you'll miss it.

When your brain works like this, you're right in the middle of the moment, and you won't hesitate. You will just do it, without thinking.

Some situations happens in the blinc of an eye. It can be inside of a market or on a crowded pedestrian street. As a street photographer, you are constantly scanning what is happening around you. The slightest change of the "usual" makes you react. It can be clothes, accessories, a kiss or something else that deviates. It oftes goes very fast and in order to get the photo, you have to react directly, you're photographing on instinct. As I've mentioned, you've anticipated the moment before it even happened.

Practicing street photography in this exact way is extremely inspiring and developing. It also helps you to become a better street photographer.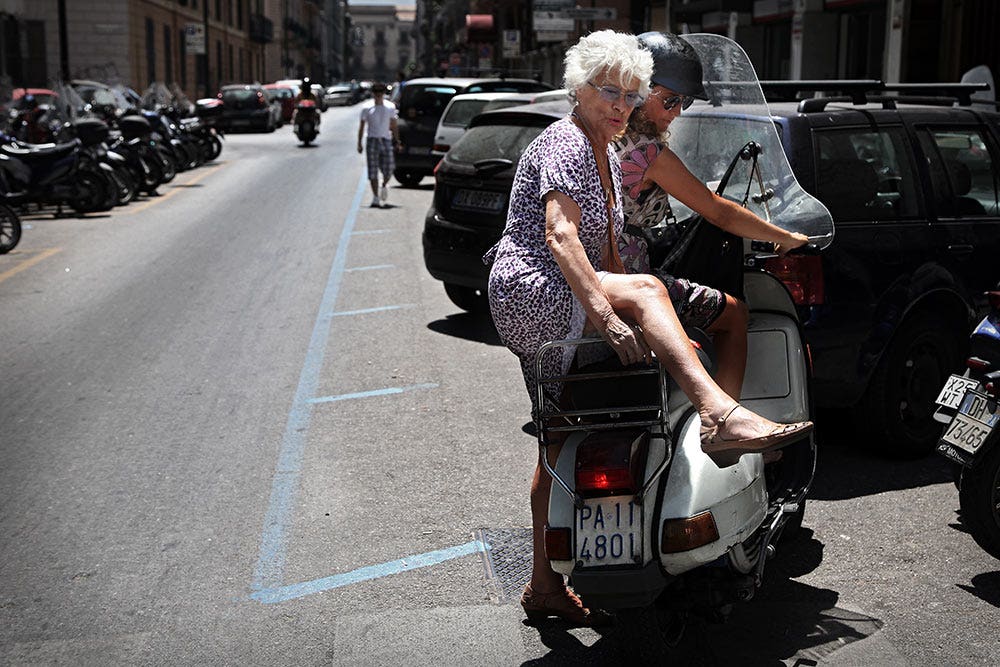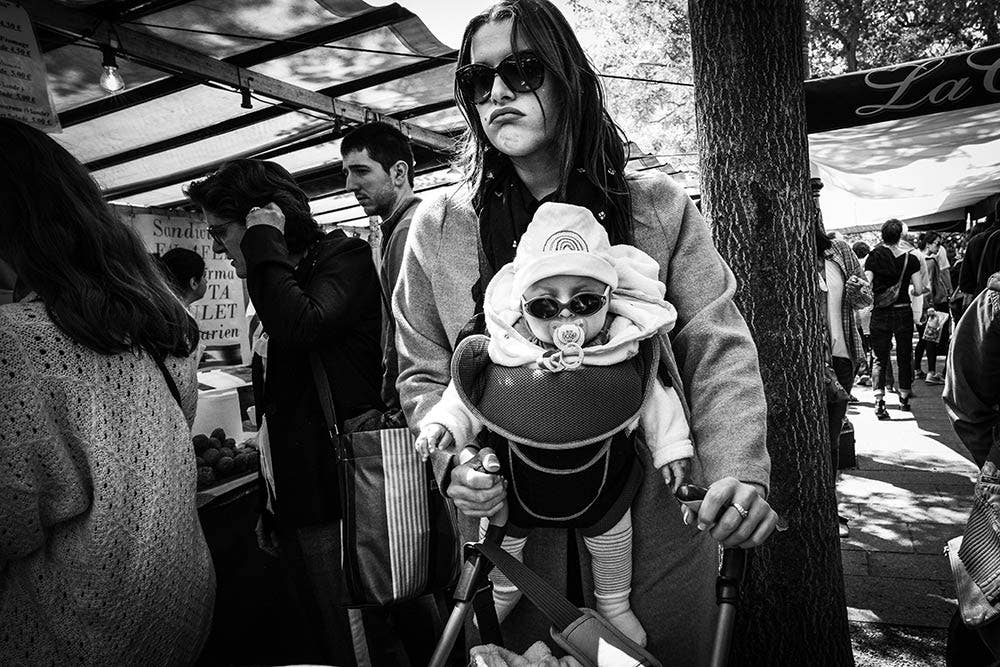 The SIGMA fp L - perfect for those quick moments.
It works to shoot street photography with most cameras, but sometimes it just feels more right. The first time I held my SIGMA fp L, I became completely taken by the weight and balance of the camera body. A solid build all the way through. And the fact that it offers a unique 61 megapixels and a sensor in full-format makes it extra powerful. That, among other things, gives me the opportunity to print really large pictures without losing quality.

It doesn't matter if it is a quick meeting with a couple of guys on an electric scooter or if you go into a tattoo parlor, it is a camera regardless of the situation. It is quick to compensate for different lighting conditions, sitting still or moving objects. It is a great feeling when you become one with the camera. The photos below are taken with the SIGMA I series 24mm F2 DG DN | Contemporary and SIGMA I series 35mm F2 DG DN | Contemporary. Since we're talking about full-format, the wide angle becomes noticable. The effect becomes a strong feeling of presence, as if you're in the middle of the event. That's exactly how I experience street photography best. I often decide for one lens when I go out. I want to avoid thinking about technology and focus only on the moments.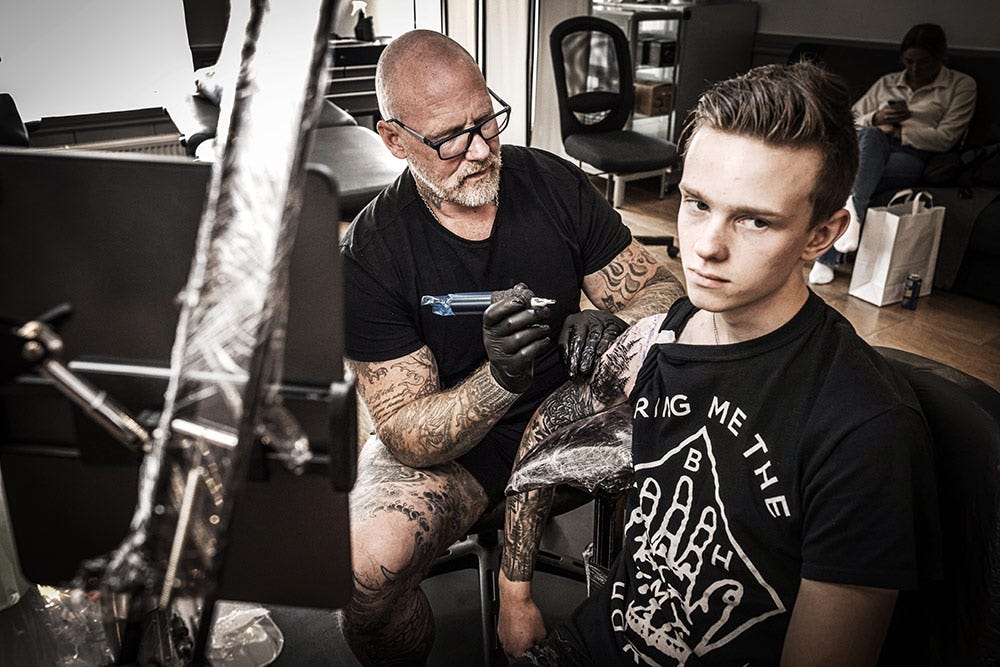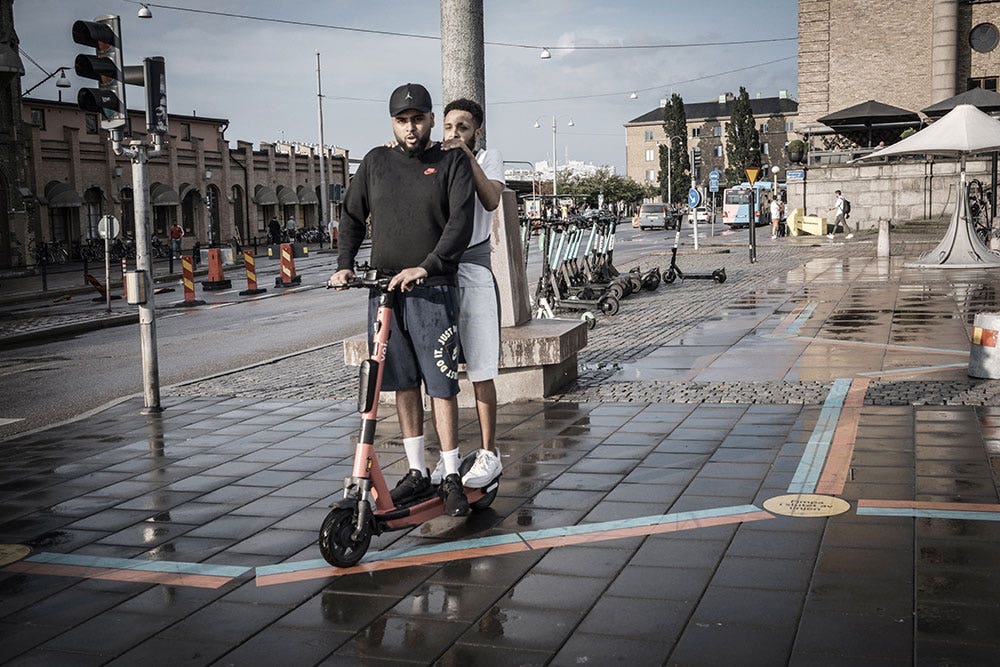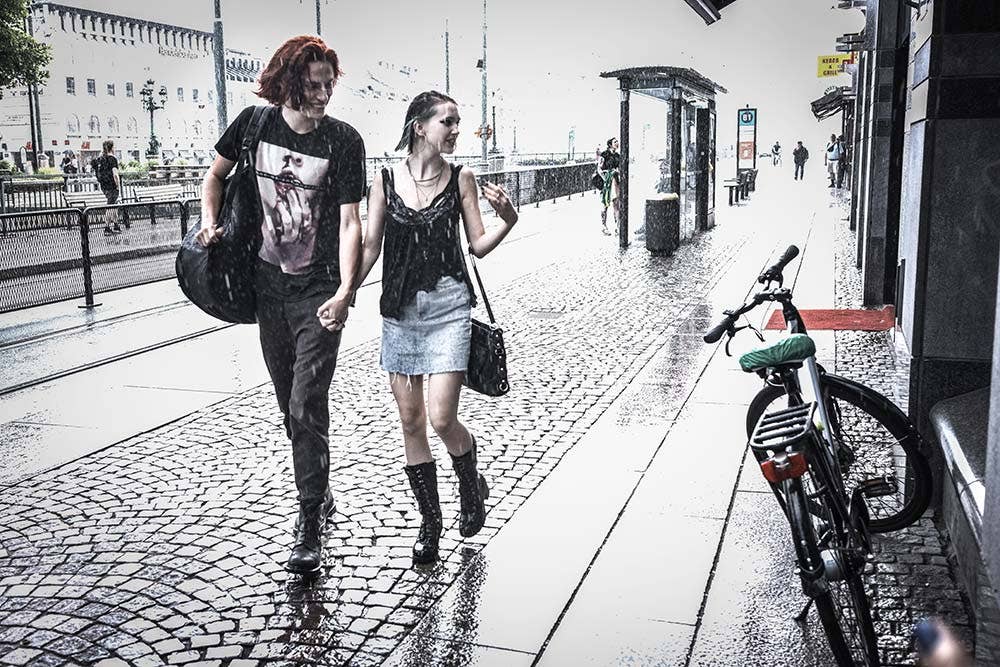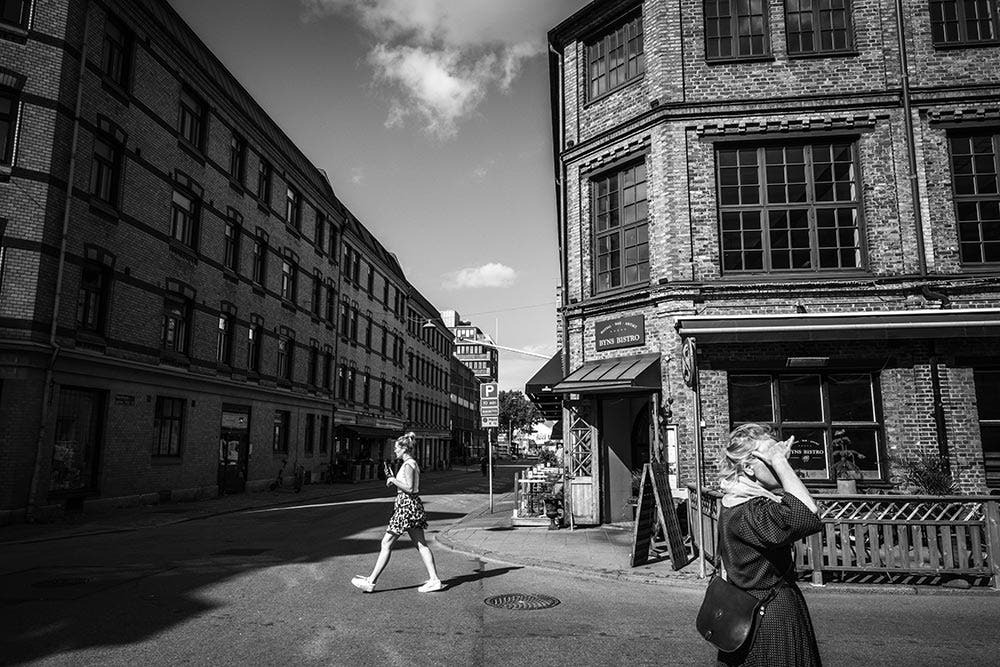 ---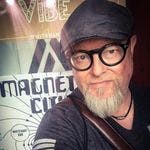 Mats Alfredsson
Mats is a street photographer, based in Sweden. He travels around the world, doing what he wants; taking pictures of people. For him, street photography is discovering and documenting what others usually don´t see. Small human events in the public space, which normally go unnoticed. It is an exciting journey of the unexpected.

Website | Facebook | Instagram